iOS YouTube app updated, gains AirPlay-like 'beaming' for televisions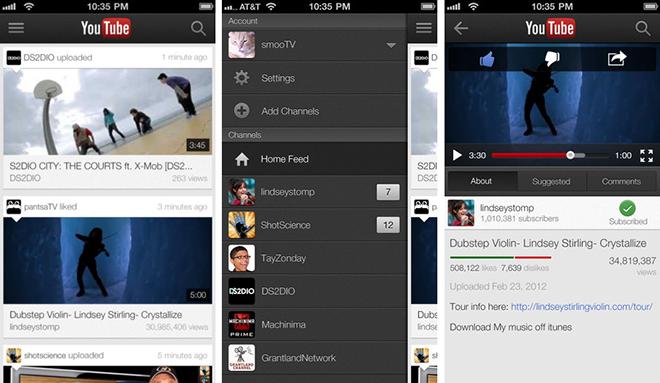 Google on Thursday announced an update to its YouTube app for iOS that adds a new streaming feature similar to the AirPlay capability built into Apple's devices.
Version 1.2.1 of the YouTube app now has a Send to TV feature, allowing users to control send content from a device to a smart TV that supports the protocol without any additional apps or software. The streaming feature also works with Microsoft's Xbox console and Sony's PlayStation 3, though that requires a manual pairing of the iOS device with the console.
Google previously announced that it and its television partners would integrate the "beaming" feature, with Bang & Olufsen, LG, Panasonic, and Sony signing on. More smart TV manufacturers are expected to adopt the standard in the coming year.
In addition to the Send to TV feature, version 1.2.1 brings the ability to record and upload video via YouTube Capture. It also brings improved streaming over Wi-Fi connections and overall stability improvements.
The YouTube app for iOS is available as a free download in the iTunes App Store. The 16.3MB download requires an iPhone 3GS or above, third-generation iPod touch or above, or iPad running iOS 5.0 or later.