Samsung's unannounced Galaxy S IV rumored to feature eye-tracking technology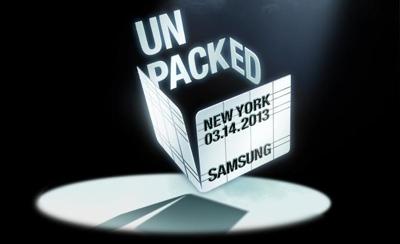 AppleInsider is supported by its audience and may earn commission as an Amazon Associate and affiliate partner on qualifying purchases. These affiliate partnerships do not influence our editorial content.
With the official unveiling of the Galaxy S IV just a week and a half away, a new report claims Samsung's next flagship handset will track users' eyes to automatically scroll content.
The purported new feature was described on Monday by The New York Times, which cited an unnamed Samsung employee who has tried the phone. The feature will reportedly track a user's eyes to determine where to scroll when viewing content such as a website.
When a user is reading a website and their eyes reach the bottom of the page, the Galaxy S IV will reportedly automatically scroll down the page, allowing the user to view more content without needing to touch the display.
Samsung has already filed for ownership of trademarked names "Eye Scroll" and "Eye Pause. It's also filed for patents that describe similar technology.
Samsung will officially unveil the Galaxy S IV at a media event scheduled for March 14 in New York City. The device is expected to be the company's response to Apple's iPhone 5, which took the top spot in smartphone sales when it launched late last year.
The Galaxy S IV is also rumored to feature an eight-core Exynox processor along with a separate eight-core graphics processor. The device is expected to feature a 4.99-inch SuperAMOLED display, 2 gigabytes of RAM, a 13-megapixel rear camera, 2-megapixel forward facing camera, and Android 4.2.2 Jelly Bean.
Before rumors of eye scrolling functionality surfaced, Samsung has a history of adding user-tracking features to its premium smartphones. Last year's Galaxy S III featured "Smart Stay," which switches the front display on or off based on whether or not a person is looking at the screen.