Samsung exec: Galaxy S IV's plastic body balances manufacturability and 'premium feel'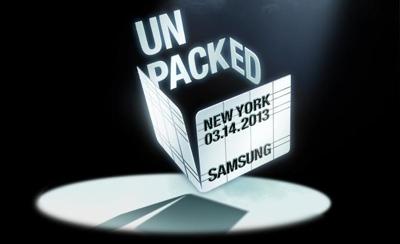 AppleInsider is supported by its audience and may earn commission as an Amazon Associate and affiliate partner on qualifying purchases. These affiliate partnerships do not influence our editorial content.
In an interview on Tuesday, Samsung's executive vice president of mobile Y.H. Lee said that the company's forthcoming flagship handset will carry over the use of plastic materials in a bid to strike a balance between manufacturing efficiency and customer demand for a "premium feeling" product.
Talking to CNET, Lee said that Samsung doesn't limit its focus on mere aesthetic beauty when when designing a new smartphone, but instead accounts for a variety of concerns including how materials affect the manufacturing process.
Lee said the next-gen Galaxy S IV is no exception, and will utilize plastic in the same fashion as previous products in the popular Android-based smartphone lineup.
"I think the next product has a nice balance between this," Lee said. "We listen to the market and try to accommodate."
As Samsung ships millions of units a quarter, effective manufacturing techniques are key, and Lee noted that the Korean company must consider how quickly it can get new products into the hands of customers. This raises the question, however, as to why companies like Apple have successfully moved to glass and aluminum enclosures, seemingly leaving plastic behind.
Even other Android handset makers are making the switch to higher quality elements. HTC's One, for example, uses an aluminum frame, while Nokia has opted to use harder polycarbonate for its Lumia series of phones.
Samsung has argued that the plastics used in its smartphones are light but durable, making it better equipped to absorb shocks due to the material's properties, but many have knocked the handsets' feel for not being as "premium" as offerings made from metal alloys. Lee believes that the company struck a balance between practicality and premium looks with the S IV, and the world will find out whether her comments ring true on March 14, when Samsung is scheduled to unveil the S IV at a special event in New York.