Galaxy S4 announcement spurs trade-ins of other Samsung phones, not iPhones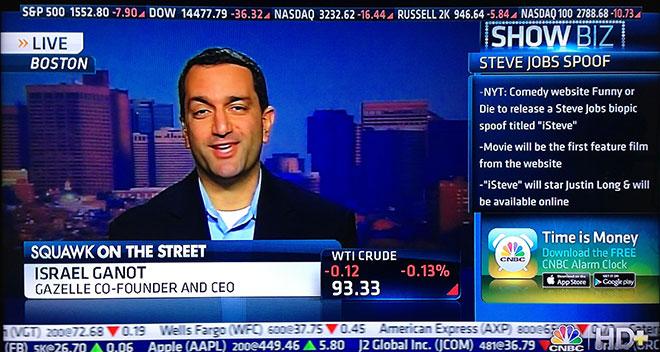 Most customers looking to trade in their current smartphone for a Galaxy S4 are people who already own a Samsung handset, suggesting the new smartphone won't win a significant number of converts from Apple's iPhone.
In an interview with CNBC's "Squawk on the Street" on Monday, Gazelle co-founder and CEO Israel Ganot revealed that phone trades are up about 180 percent since Samsung announced its new flagship Galaxy S4. Most of that increase has been driven by customers who already own Samsung phones, he said.
Trade-in growth takes a much different trajectory when Apple announces a new iPhone, Ganot also revealed, because the company launches the handset about a week and a half after it is announced. In contrast, the Galaxy S4 won't become available for consumers to have for weeks.
As a result, smartphone trade-ins at Gazelle grew 800 percent last year when Apple announced the iPhone 5, a much greater increase than the Galaxy S4 has prompted.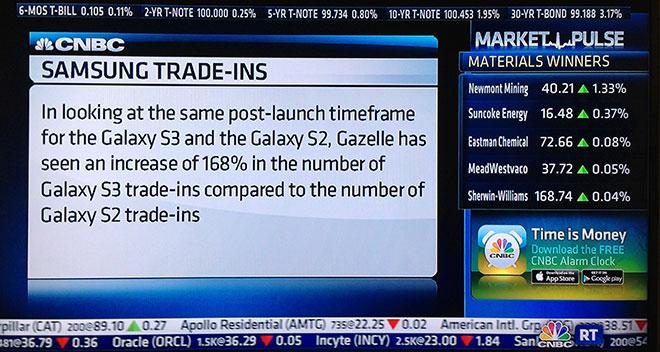 The details from Ganot support figures cited by Apple marketing chief Phil Schiller last week. Apple's own research has found that four times as many iPhone users switch away from Android, when compared to Android users who have left the iPhone.
Readers can trade in their smartphones, as well as iPhones, Macbook and other gadgets, through Gazelle and other providers, including eBay, uSell and Amazon, all of which have partnered with AppleInsider. To find out how much your product is worth, you can jump over to the Trade-in tab of AppleInsider's price guides (snippet reproduced below) and simply request your own quote and send in your used device in a pre-paid box provided by the trade-in service of your choice.