Google's push Gmail changes surprise new iPhone buyers, Apple store reps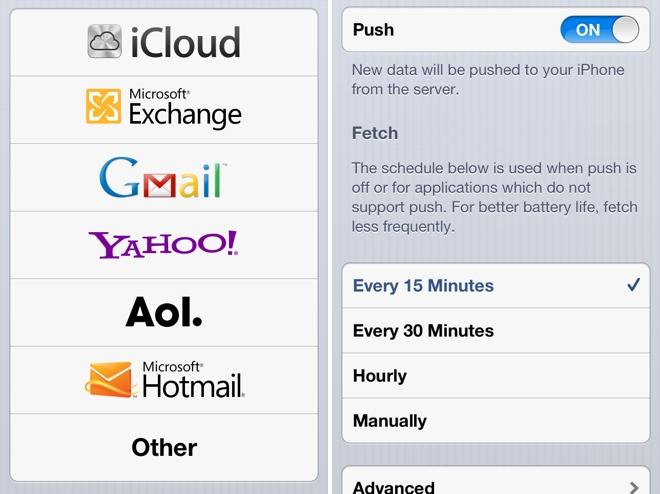 Despite word from Google months ago that it would be discontinuing Exchange support, many users buying new iOS devices have been surprised to discover that push email no longer works with Gmail accounts in Apple's default Mail application.
Google officially ended its Exchange support on Jan. 30, but the search company has grandfathered in existing users' hardware to continue allowing push email. That means most users will only discover the changes if they get a new iPhone, whether through upgrading, or simply receiving a replacement from Apple.
Still, Google's announcement couldn't have reached everyone, and as a result users have started a number of threads (1, 2, 3) on the Apple Support Communities website wondering why they can no longer receive instant push e-mail notifications from Gmail. Instead, Gmail users who set up a new iOS device must "fetch" their mail, which iOS does automatically in timed intervals set by the user that can be as frequent as once per 15 minutes.
Google's recent changes may not even be very well known among Apple's own retail employees, as two Genius representatives at the company's heavily trafficked Grand Central Terminal Store in New York City recently expressed surprise once they were informed of the issue.
Google's change affects only those who use the native Mail application built in to iOS. Users who still wish to receive push notifications of new emails can use Google's official Gmail application, which is a free download on the App Store.
Google also offers the ability to add Exchange support to a Gmail account by upgrading to the company's paid Google Apps service. Google Apps for Business starts at $5 per user, per month, or $50 per user, per year, and increases a Gmail inbox size to 25 gigabytes, in addition to allowing push email support with third-party mail clients.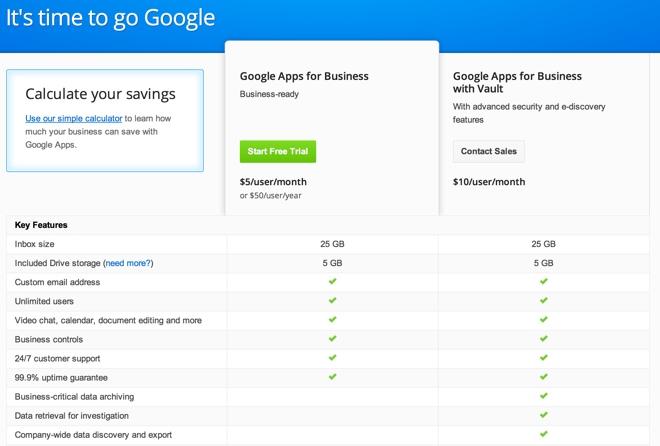 Part of the confusion over Google's switch likely stems from the fact that users who activated their devices before the Jan. 30 cut off date, including iPhone 5 owners, have been grandfathered in. Those Gmail users may not become aware of the changes until they upgrade to new iPhone hardware.
Google announced last December that Exchange support, offered with its Google Sync service, would be removed as part of the company's "winter cleaning." Google Sync allowed push email, along with calendar and contact syncing, via Microsoft's Exchange ActiveSync protocol.
While push email support for Gmail is no longer available for free with iOS Mail, users can still sync calendars and contacts via CardDAV and CalDav, both of which are supported by both Google and Apple's iOS.
Email support for Gmail through IMAP remains available, allowing users to use Apple's native Mail application for iOS. But they will need to either have iOS fetch mail on 15-, 30- or 60-minute intervals, or manually by launching the app and refreshing.