Gmail for iOS update brings new interface features to iPhone, iPad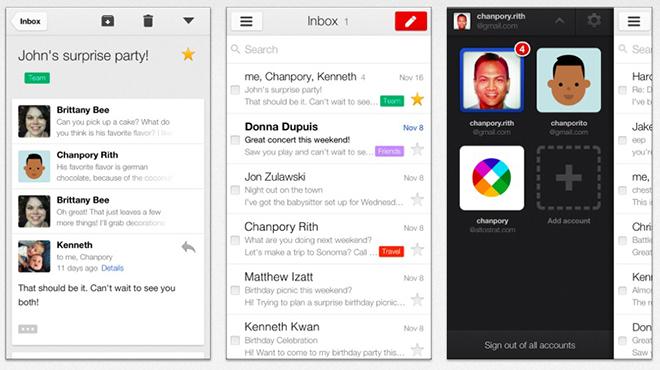 On Wednesday, Google released an update for its Gmail app for Apple's iPhone and iPad, adding new interface actions to bring the app closer to feature parity with its Android counterpart.
Google detailed the update's new control options in a post to the Official Gmail Blog. App users can now navigate between conversations by swiping left or right on the message body. Messages are marked as read as soon as they are viewed.
Version 2.1 also brings the ability to take action on multiple messages at the same time. Selecting a message in the inbox now enables an editing option. Once in editing mode, users can tap on messages to select them and then choose to archive, delete, or take other actions.
The newest version of the iOS Gmail app is now available as a free download in the App Store. The 16.4MB download requires an iPhone, iPod touch, or iPad running iOS 5.0 or higher.