BlackBerry surprises with quarterly profit, ships 1M Z10 phones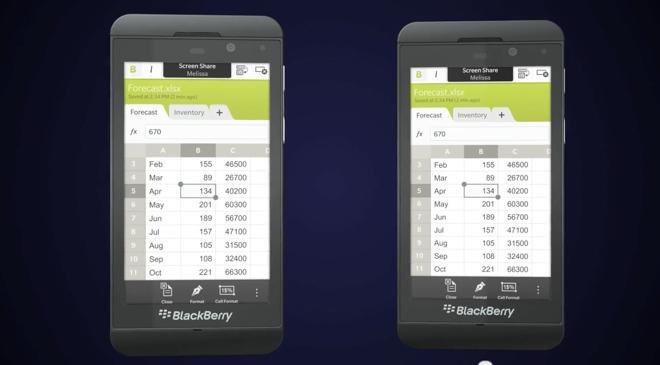 AppleInsider may earn an affiliate commission on purchases made through links on our site.
BlackBerry on Thursday said demand for its new flagship Z10 handset helped produce a net income of $98 million — a minor surprise during a transitional quarter for the previously spiraling company.
While the Canadian smartphone maker, formerly known as Research in Motion, surprised by posting a profit, its quarterly revenue of $2.7 billion was still seen as a disappointment. In addition, the company only shipped 6 million total smartphones, while a million of those were its new Z10.
A poll of Wall Street analysts by Thomson Reuters had forecast BlackBerry to post a loss of about 29 cents per share. In the same quarter a year ago, the company had lost $118 million.
Still, the Z10 shipments were a relatively positive sign for the company's revamped BlackBerry 10 platform. That device launched a few weeks before the end of the quarter, and only in Canada, the U.K. and United Arab Emirates. It began expanding to the U.S. last week.
While BlackBerry was once a dominant player in the smartphone market, major shifts in recent years have made it a fringe competitor. For example, Apple sold nearly eight times as many iPhones last quarter as BlackBerry shipped smartphones in its latest print, demonstrating the gap between the two companies.
"We have implemented numerous changes at BlackBerry over the past year and those changes have resulted in the company returning to profitability in the fourth quarter," said Thorsten Heins, BlackBerry's president and CEO. "With the launch of BlackBerry 10, we have introduced the newest and what we believe to be the most innovative mobile computing platform in the market today. Customers love the device and the user experience, and our teams and partners are now focused on getting those devices into the hands of BlackBerry consumer and enterprise customers."
As of the end of the company's fourth fiscal quarter of 2013, which concluded on March 2, BlackBerry had about $2.9 billion in cash, cash equivalents, short-term and long-term investments.
"As we go into our new fiscal year, we are excited with the opportunities for the BlackBerry 10 platform, and the commitments we are seeing from our global developers and partners," Heins said. "We are also excited about the new, dynamic culture at BlackBerry, where we are laser-focused on continuing to drive efficiency and improve the Company's profitability while driving innovation. We have built an engine that is able to drive improved financial performance at lower volumes, which should allow us to generate additional benefits from higher volumes in the future."