Play time over for 60K low-quality apps as Google fights Android spam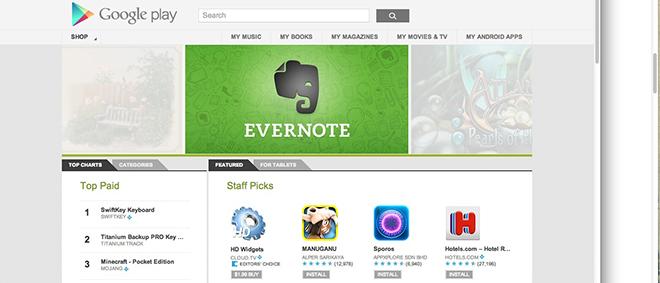 Google recently undertook a considerable spring cleaning effort in its Play Store, sweeping away nearly 10 percent of the apps in the Android app repository in order to cut down on the number of "spammy" apps — a move that could signal a more Apple-like approach to Google's handling of its marketplace.
"a company in the mobile app industry" with insight into the process said Google had played a part in the removal of some 60,000 apps since February of this year, TechCrunch reported this week. Some apps are said to have been pulled by publishers themselves, but the scale of the Play Store cleaning suggests that Google itself had a hand in the overall app reduction.
The 60,000 app figure represents, depending on one's estimate of the Play Store's size, between 7.5 and 10 percent of the apps in Google's Android app repository.
Google doesn't exert the same degree of control that Apple does over its App Store, preferring instead to simply delete only apps that violate its Terms of Service by spreading malware, infringing copyrights, or featuring graphic sexual material. The new round of removals, though, appears to have targeted ringtone/MP3 apps in large part, signaling perhaps that Google is looking to moderate its Play Store more thoroughly for quality.
Unlike Apple, though, Google appears to be going about its quality moderation in an almost entirely automated manner. Whereas Apple has apps go through an approval process before they can be posted to the App Store, Google looks to be exerting a looser form of quality control on the tail end of the process, removing unsatisfactory apps later.