Next-gen Xbox said to feature deep cable TV integration, Kinect eye-tracking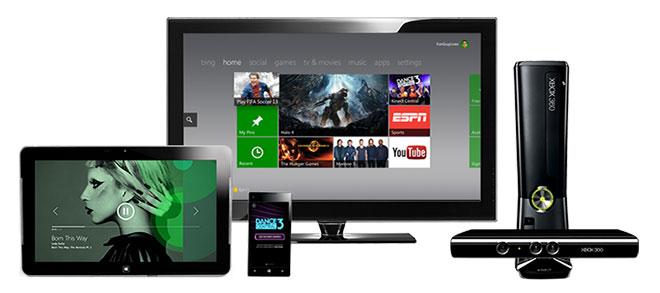 AppleInsider is supported by its audience and may earn commission as an Amazon Associate and affiliate partner on qualifying purchases. These affiliate partnerships do not influence our editorial content.
Microsoft's next Xbox gaming console is expected to build on the "living room hub" initiative started by its predecessor, the Xbox 360, as new leaks have Microsoft preparing to release a device deeply integrated with a user's television and cable service.
The next-generation Xbox will reportedly be able to take the signal from a user's cable box via HDMI, overlay an Xbox UI over existing TV channel content, and output the results in high-definition. Thanks to Microsoft's partnerships with content providers, the device is said to feature much greater functionality than current options on the market, including those bearing the Google TV brand.
The Verge, citing multiple sources familiar with Microsoft's plans, says that the next Xbox will require a persistent Internet connection in order to access these features. This is in keeping with recent reports from an array of gaming sites that claim the console would need an always-on connection. Game industry observers assumed that such a connection was intended to combat piracy, but The Verge's report appears to indicate that it is intended, at least in part, to access entertainment content.
Beyond the Xbox UI overlays, the new console is also said to feature deep integration of Microsoft's Kinect 3D camera system. A next-generation Kinect is said to be capable of distinguishing multiple-users and will be able to detect eye movement to pause content when a user turns their head away from the television.
Previous patents from Microsoft have hinted at deep Kinect integration in its products, including the possibility of interactive and even mood-based commercials.
Microsoft is expected to reveal the next generation of its console at an Xbox event in May, though that has yet to be confirmed. A second, cheaper set-top box is expected to follow the next Xbox, though that device would reportedly not see release until 2014.