Removal of AppGratis signals start of Apple crackdown on App Store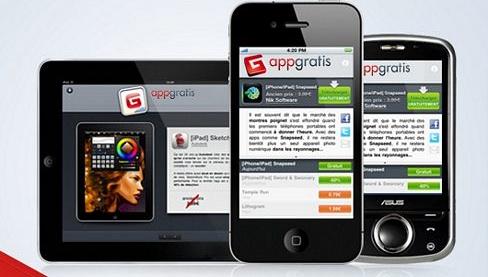 AppleInsider is supported by its audience and may earn commission as an Amazon Associate and affiliate partner on qualifying purchases. These affiliate partnerships do not influence our editorial content.
The ouster of AppGratis from the App Store is reportedly the first in a coming crackdown on application discovery services in Apple's App Store that violate the company's rules.
Apple's plans to tighten up enforcement of App Store rules were revealed on Wednesday by AllThingsD, which characterized the removal of AppGratis as a "first step" in a "broader enforcement" effort. AppGratis was simply the first high-profile casualty in the company's apparently impending efforts to curb developers paying for exposure.
"I'm told that Apple feels these apps threaten the legitimacy of the App Store charts by providing a way for developers to spend their way to a high ranking," author John Paczkowski wrote. He added: "The company also worries that such apps undermine the integrity of the App Store by cluttering it with alternative storefronts."
The CEO of AppGratis revealed on Tuesday that he is in "total disbelief" over the fact that Apple removed his service from the App Store. The banishment came because the discovery software violated two App Store regulations: one blocking apps that promote other apps in a manner similar to the App Store, and another forbidding apps using push notifications to send advertising, promotions, or direct marketing of any kind.
AppGratis was pulled last weekend in response to the newly revised App Store rules, which did not align with the AppGratis promotion model. Apple reportedly took issue with the fact that the service appeared to favor developers who could pay for exposure of their applications.
Now it appears that AppGratis was just the beginning, as other app discovery services may soon be removed from the App Store. Sources told Paczkowski that AppGratis won't be returning to the App Store in its current form under Apple's rules, suggesting the software is "almost certainly finished as an iOS app."