Apple building new downtown Reno facilities to support its iCloud data center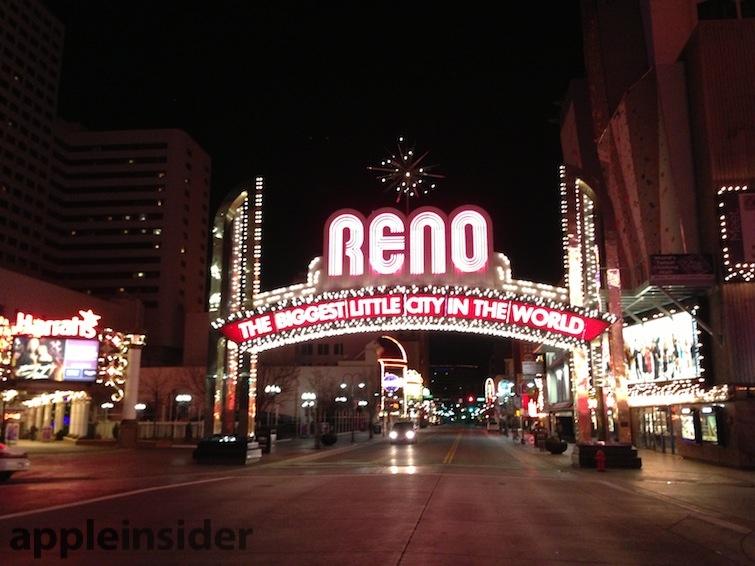 The struggling downtown of Reno, Nev., is about to get an infusion of investment when Apple begins construction of new support facilities to manage the iCloud data center now being built 20 miles away.
Apple in Reno
Apple initially opened its Braeburn Capital subsidiary in Reno in 2006, tasked with managing the company's rapidly growing pile of cash.
The company also operates a retail store in the Summit outdoor mall in the south end of Reno.
Apple's largest project in the area, however, is its new $1 billion iCloud data center that includes both a large, rural parcel of land within the nearby Reno Technology Park and plans to build new supporting facilities on the edge of downtown.
Will Apple turn off Reno's blight?
Reno's downtown is dominated by a string of major casinos, surrounded by a number of vacant older properties and lots of empty parking lots.
Efforts to enliven its downtown with a convention center, a regional transit facility, the Reno Aces baseball stadium and new condominium towers ran abruptly into an economic downturn that stalled further development.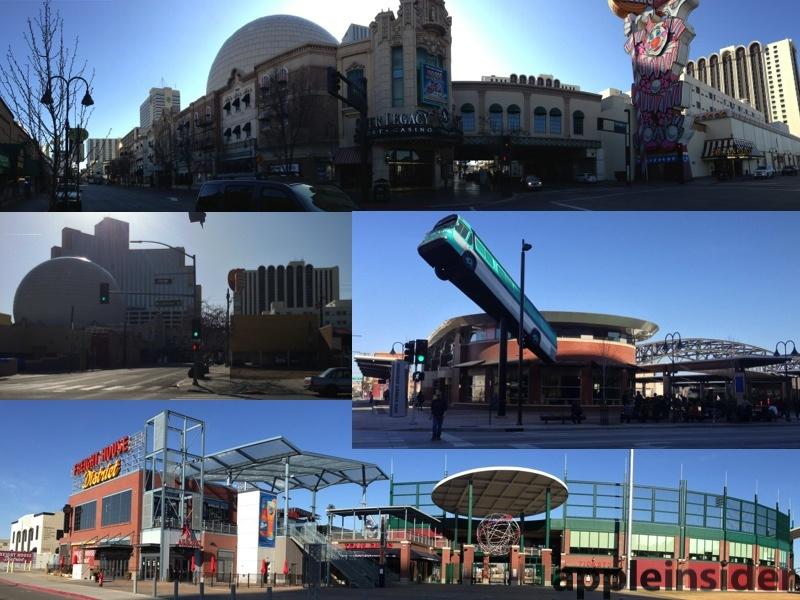 Last year, the city, county and state worked together to approve a deal that welcomed Apple's investment with sales tax breaks (the state has no corporate taxes).
"This is the most significant economic news we've had in our region in over 15 years," proclaimed Greg Ferraro, the head of a public relations firm representing Apple at the meetings.
To earn those tax breaks, Apple agreed to not only build a new data center at the nearby RTP, but also develop supporting facilities for it within one of the most blighted areas of Reno's downtown named the Tessera District.
Reno's city government had earlier sought to lure in new development for Tessera by issuing STAR bonds backed by sales taxes, but several years later the area remained mostly empty lots and abandoned motels."This is the most significant economic news we've had in our region in over 15 years."
A few months after approving an incentives package for Apple, Reno's city council unanimously upheld a decision by the city's Planning Commission to deny a special use permit for a new strip club at Fifth and Eureka, a few blocks away from where Apple has plans to build.
Rejection of the strip club was noteworthy, given that downtown Reno is otherwise flush with adult entertainment, including the risqué Wild Orchid club south of downtown. Local journalists agreed that the rejection was likely linked to the Apple deal.
How much public funds are going to Apple?
The local television station, KRNV News 4, aired a report in January complaining that "after scoring $89 million of your tax dollars for the promise of bringing more business to Northern Nevada, Apple may be running behind schedule on the project construction."
The first problem with the report is that Apple didn't "score" an amount of "your tax dollars." Instead, the state exempted the company from paying taxes on sales related to the project.
"Critics often incorrectly cite the use of taxpayer dollars as the incentive when, in reality, all we really offered Apple is a discount on the taxes they will pay for a period of time," stated Mike Kazmierski, the head of the Economic Development Authority of Western Nevada in a report by SFGate.
"So, they pay less in taxes, but we don't give them any taxpayer dollars. The other option is to not reduce the taxes we take from them and end up with 100 percent of nothing."
Where is Apple building in downtown Reno?
The TV station's "project behind despite tax breaks" story was also based on the assumption that Apple is backing a "light industrial" development slated for Fifth and Center, which remains an empty lot months after the project's approval.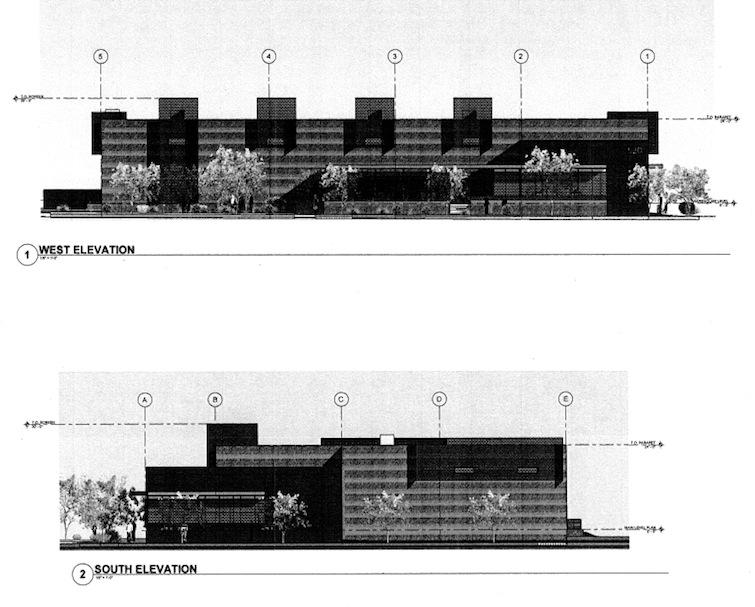 That lot and the project planned for it (pictured above) was first assumed to be Apple's project by Brian Duggan of the Reno Gazette Journal.
Given that it was expected that Apple would begin the first phase of construction in 2012, the TV station put two and two together and decided that, because the lot was still vacant, Apple's entire project was running behind schedule.
That assumption was not unlike the conclusions jumped to by national media outlets who have insisted that a reported change in iPhone 5 production orders or guesses about the cost escalations of Apple's planned Campus 2 project can be correctly interpreted by people who know nothing about global operations and project management.
Can't confirm or deny, must assume
However, it's not clear that the downtown site identified as belonging to Apple is in fact, Apple's planned operations center.
Duggan's report simply noted that, "officially, developers and city planning officials say they cannot confirm or deny if that tenant is Apple, Inc., which plans to build an assembly facility in downtown Reno."
He subsequently reached this conclusion on his own: "And that likely means one thing: The building pictured above is almost certainly going to be Apple's downtown facility that will assemble computer servers destined for Apple's data center located 11 miles east of Sparks (which is currently under construction)."
Why Apple would build a 15,000 square foot "light industrial" building in order to assemble computers for its data center fifteen miles away remains a mystery, particularly given the fact that no server assembly building was required for its operational Maiden, N.C. data center (pictured below).
On top of that, Apple's first phase of construction began last fall at the RTP, resulting in the 20,000 square foot pilot facility AppleInsider exclusively broke news of earlier this spring (pictured below).
Surely, if Apple needs a large, permanent building to assemble servers for use in its data center now under construction, it would use the building it already has next door, not assemble the servers in downtown Reno and then drive them twenty miles for installation.
That means there's no evidence that Apple is behind schedule at all, and only a widely-held assumption that Apple is behind a project that has been approved but hasn't started yet.
It would appear that the operations facility Apple plans to situate in downtown Reno won't be needed until the data center is closer to being operational itself. That is supported by information AppleInsider has obtained pointing to a different location for Apple facilities in downtown Reno.