Former Apple graphic designer Susan Kare creates 'sticker pack' for Path app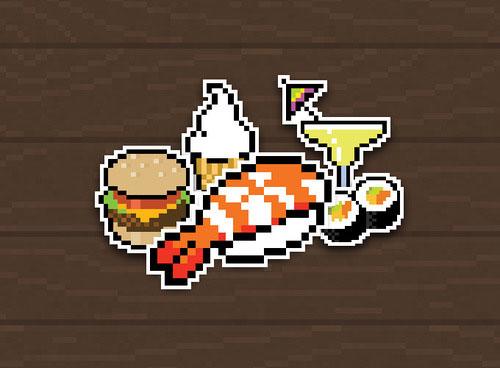 AppleInsider may earn an affiliate commission on purchases made through links on our site.
Susan Kare, former Apple designer and creator of the famous icons used in the original Macintosh operating system, is the latest artist to have a "sticker pack" featured in popular social networking app Path.
Path stickers, or large embeddable artwork meant to be used as buffed emoticons in the app's messaging service, were first introduced in an update last month. Sold in packs through "The Shop," an in-app store that also sells camera filters, the stickers feature designs from various artists and help monetize Path, which is free to download.
Kare is the latest contributor to the sticker series and created a set of food art presented in her signature 8-bit style.
"I designed the stickers of iconic food in a limited grid, hoping they can be useful literally (want to get coffee?) and creatively as symbols (e.g. You're the cream in my coffee) and add some visual shorthand and humor to messages," Kare said in an interview posted to the official Path blog. "As someone whose car has more than a few stickers, I know they can be a fun way to communicate."
As part of the short Q&A, Kare briefly recounted her time at Apple and waxed poetic about design philosophy, saying she tries to follow her hero Paul Rand's credo to "create solutions to design problems that are meaningful and memorable."
Kare's sticker pack is available now for $1.99 through Path's in-app shop.