Fresh photos of Apple's Austin campus show nearly completed first building, new parking garage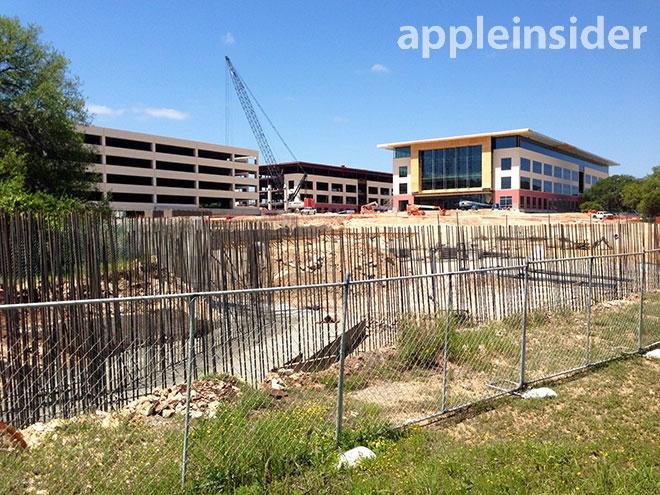 As Apple's Austin, Tex., campus project moves closer to completion, new pictures of the expansion reveal work is continuing steadily, with a new parking garage going up and exterior glass being installed in one of the buildings.
AppleInsider reader Benjamin sent in a few new photos showing the progress at Apple's Austin expansion. Since the last images from January, one new structure has been erected, while the exterior of one office building appears to be nearing completion.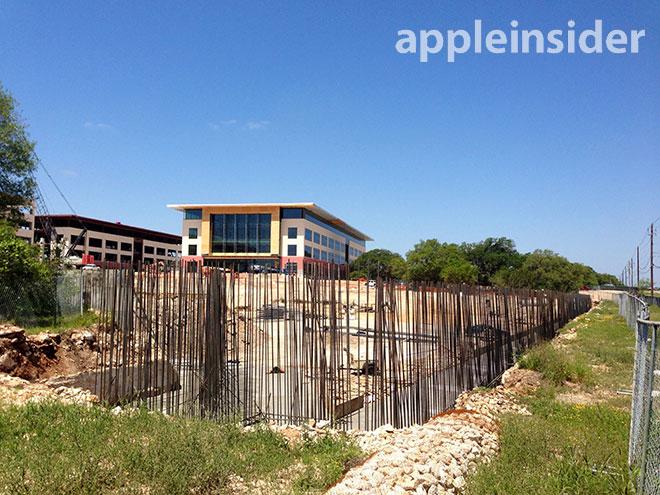 Once finished, the extension of Apple's existing operations center on Riata Vista Circle will be used as the company's "Americas Operations Center."
It is unclear what the status is regarding the interior design, but work has been continuous over the past two months,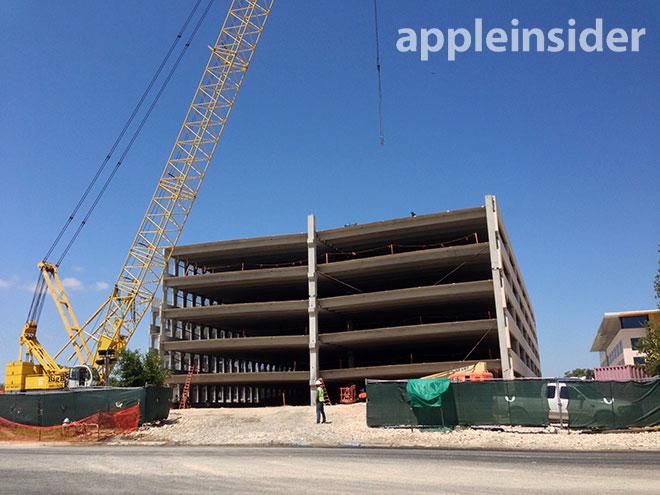 As seen in the photo above, a new parking garage has been built adjacent to the second office building, possibly to accommodate some of the 3,600 new jobs said to be generated by the operations center. The new hires will more than double Apple's current Austin workforce.
According to reports, the new structures seen here will cover 200,000 square feet of office space and are part of the initial stage of construction, which is slated to cost $56 million. After phase one's estimated completion date in 2015, Apple is set to move onto phase two, which is even larger than the first and is expected to create 800,000 square feet of new operating space.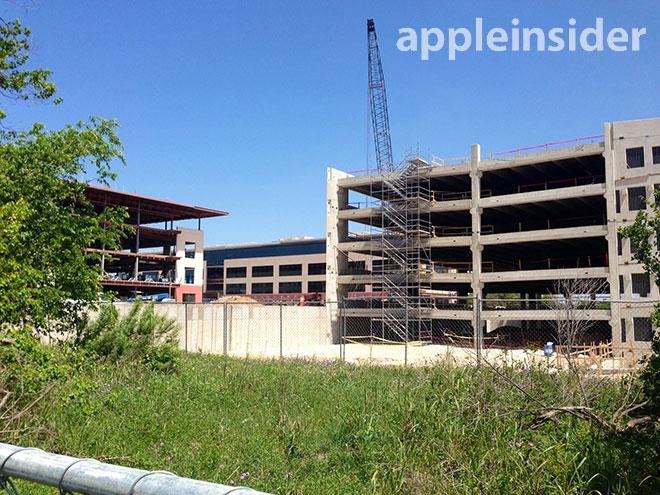 In all, the Austin campus expansion is scheduled to be completed by the end of 2021, by which time Apple will have spent $304 million in construction costs.
With its new operations center build, Apple will reportedly provide an average yearly salary of $35,000 for the bottom 10 percent of workers and a minimum wage of $11 per hour for contractors. In return, the company will receive $30 million in tax breaks.