ITC throws out Motorola patent suit against Apple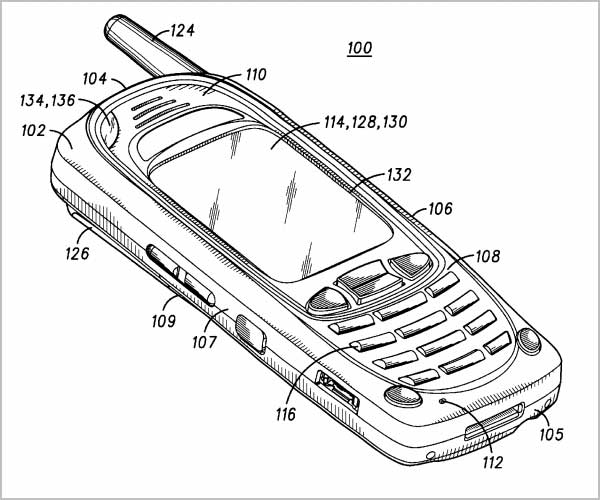 AppleInsider is supported by its audience and may earn commission as an Amazon Associate and affiliate partner on qualifying purchases. These affiliate partnerships do not influence our editorial content.
The U.S. International Trade Commission on Monday ended a two-and-a-half year patent suit leveraged by Motorola against Apple, throwing out the the case as the last of six patents-in-suit was found to be invalid.
The ITC found invalid Motorola's U.S. Patent No. 6,246,862 for a "sensor controlled user interface for portable communication device," which describes a system that ignores inadvertent screen touches while on a phone call, chalking up another blow to Google's quest for an import ban against any iPhones breaching the property, reports FOSS Patents.
While the six-member Commission's final decision did not uphold an initial determination from Administrative Law Judge Thomas Pender, the effects of the findings are much the same.
In his most recent ruling, Judge Pender found Apple to be in infringement of the patent, but noted prior art from another earlier-filed Motorola patent deemed the patent-in-suit invalid for lack of novelty. The decision stemmed from an ITC order that Pender consider a possible violation after it cleared Apple of Motorola claims related to other patents for 3G technology. The December finding was the second time the judge has said there was no violation of the patent, which applies to a sensor used to determine the proximity of a person's head to the device.
Instead of finding invalidity on Judge Pender's terms the Commission found the Motorola patent to be obvious over the earlier-filed patent along with common knowledge or another patent. Motorola's sensor patent was the last surviving property from its original complaint against Apple, first lodged in October 2010.
Google has the chance to appeal the ITC decision with the U.S. Court of Appeals for the Federal Circuit, where another decision on Motorola patents is already being argued.