Apple beats on revenue but sees profits fall for first time in a decade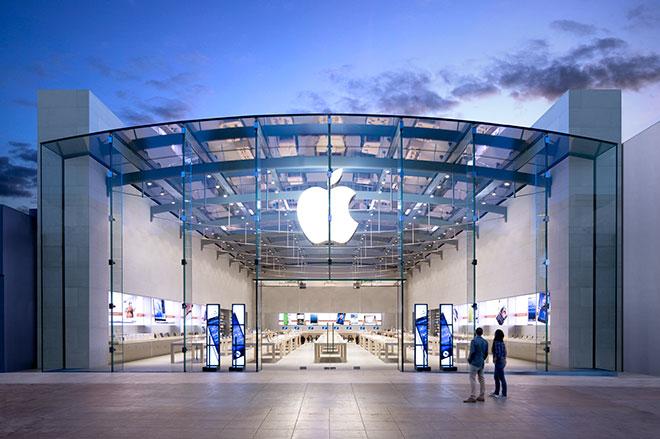 Apple on Tuesday said second quarter profits fell roughly 18% to $9.5 billion — or $10.09 per diluted share — despite record second quarter sales of $43.6 billion — the first year-over-year decline in earnings for the one-time tech darling in over a decade.
The results for the three-month period ended March 30, 2013 compare to revenue of $39.2 billion and net profit of $11.6 billion, or $12.30 per diluted share, in the year-ago quarter. Gross margin was 37.5 percent, approximately 100 basis points lower than the 47.4 percent reported in the year-ago quarter, as consumers gravitated to more affordable, lower-margin products like the iPad mini.
During the quarter, Apple sold 37.4 million iPhones and 19.5 million iPads, compared to 35.1 million iPhones and 11.8 million iPads in the year-ago quarter. The company also said it sold just under 4 million Macs, compared to 4 million in the year-ago quarter. Overall, international sales accounted for 66 percent of the quarter's revenue.
"We are pleased to report record March quarter revenue thanks to continued strong performance of iPhone and iPad," said Tim Cook, Apple's CEO. "Our teams are hard at work on some amazing new hardware, software and services, and we are very excited about the products in our pipeline."
Looking ahead to the current June quarter, Apple provided following guidance:
revenue between $33.5 billion and $35.5 billion
gross margin between 36 percent and 37 percent
operating expenses between $3.85 billion and $3.95 billion
other income/(expense) of $300 million
tax rate of 26%
"Our cash generation remains very strong, with $12.5 billion in cash flow from operations during the quarter and an ending cash balance of $145 billion," said Apple CFO Peter Oppenheimer.
For Apple, Tuesday's results mark the first year-over-year decline in profits since the first quarter of 2003 when the "early 2000s recession" began to set in stateside. The company will provide live streaming of its Q2 2013 financial results conference call beginning at 2:00 p.m. PDT on April 23, 2013.AppleInsider will provide its usual in-depth coverage.