Samsung on Galaxy S4 storage complaints: Go buy an SD card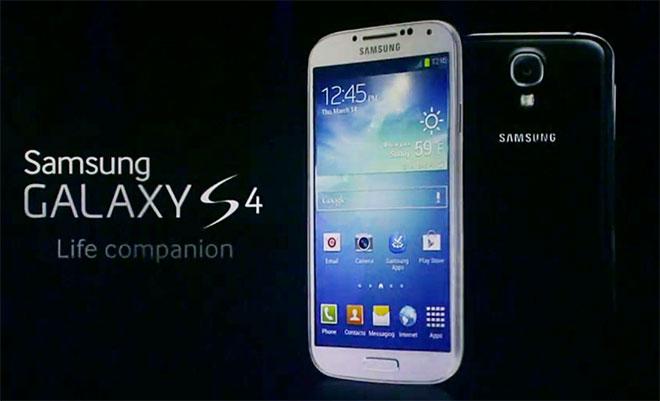 Samsung has some advice for buyers of the 16-gigabyte model of its new Galaxy S4 stung by its low storage space: if that's not enough storage for you, that's why we put in a microSD card slot.
The 16GB version of Samsung's newest flagship handset has only just over half of its listed memory available for owner use, according to CNet UK. The rest is taken up by the smartphone's operating system and built-in apps.
"For the Galaxy S4 16GB model," Samsung said in a statement, "approximately 6.85GB occupies [the] system part of internal memory, which is 1GB bigger than that of the Galaxy S3, in order to provide [a] high resolution display and more powerful features to our consumers."
For users unsatisfied with the 8.49GB or so of free space left to them on the 16GB model, Samsung has a solution:
"To offer the ultimate mobile experience to our users, Samsung provides [a] microSD slot on Galaxy S4 for the extension of memory."
Galaxy S4 owners are able to expand their devices' storage capacity via microSD up to an additional 64GB, bringing the potential total capacity of the device to 80GB — of which 73.15 would be available to the user. That additional space, though, couldn't be used to store apps, as Google removed that capability with Android 4.0. Users would, though, be able to store downloaded books, music, movies, and other files.
The disparity between listed storage and usable storage isn't particular to Samsung: device manufacturers typically list their capacities at the maximum amount the device could conceivably hold, regardless of how much is taken up by system software. The size of the disparity, though, is uncommon.
The Galaxy S4 has only about 55 percent of its storage capacity available to the user, as noted by ExtremeTech. An iPhone 5 running iOS 6.1, by comparison, will have about 77.5 percent of its capacity available for users.
Other notable manufacturers have encountered this problem with storage as well. The 64GB version of Microsoft's Surface Pro was said to ship with as little as 36 percent of its advertised capacity. Some 41GB of the device's storage was taken up with the Windows 8 OS, pre-installed apps, and a recovery partition. Removing that recovery image made the Surface Pro comparable to Apple's MacBook Air in terms of storage.