Microsoft's Surface Pro to ship with as little as 36% of advertised storage available to users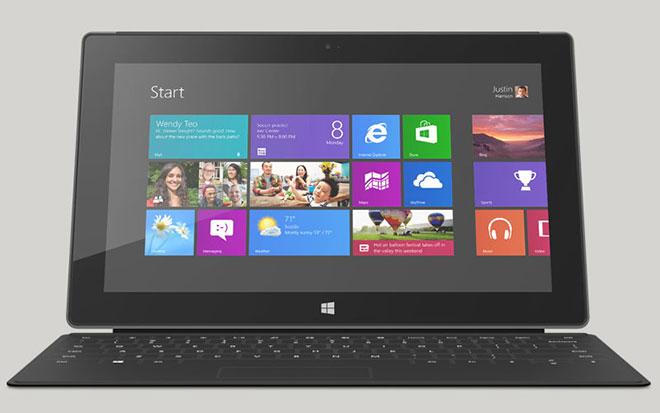 Microsoft has promised its Surface RT follow-up, the Surface Pro, to be a full-featured Windows 8 tablet complete with a host of built-in apps, but the operating system and software will take up as much as 64 percent of the device's onboard storage depending on the model.
A Microsoft spokesman told The Verge on Tuesday that when the Surface Pro ships on Feb. 9, a large portion of the unit's flash storage will be allocated to Windows 8, pre-installed apps and a recovery partition, leaving users a meager 36 to 65 percent of space to work with.
The base 64GB Surface Pro model will have 41GB of installed assets, leaving users only 23GB of disk space, while the more expensive 128GB version will have 83GB left after a 45GB partition is applied. For its part, Microsoft does warn users of the issue on the Surface webpage, saying that, "System software uses significant storage space. Available storage is subject to change based on system software updates and apps usage."
According to Microsoft, users can create a backup bootable USB and delete the recovery partition to free up space. In addition, the device boasts USB 3.0 ports and a microSDXC slot for expanding storage with removable media.
When the ARM-based Surface RT models were introduced last October, the stripped down operating system gobbled up half of the devices' addressable storage, sparking concerns over how much space would be required for a full-fledged Windows 8 instal. In comparison, Apple's iOS leaves over 85 percent of advertised storage available out of the box, depending on the device and OS version.
Microsoft's statement comes on the same day that Apple announced a new top-of-the-line 128GB iPad with Retina display that is scheduled to hit store shelves on Feb. 5, four days before the Surface Pro.