Review roundup: Microsoft Surface hardware shines, but software is a letdown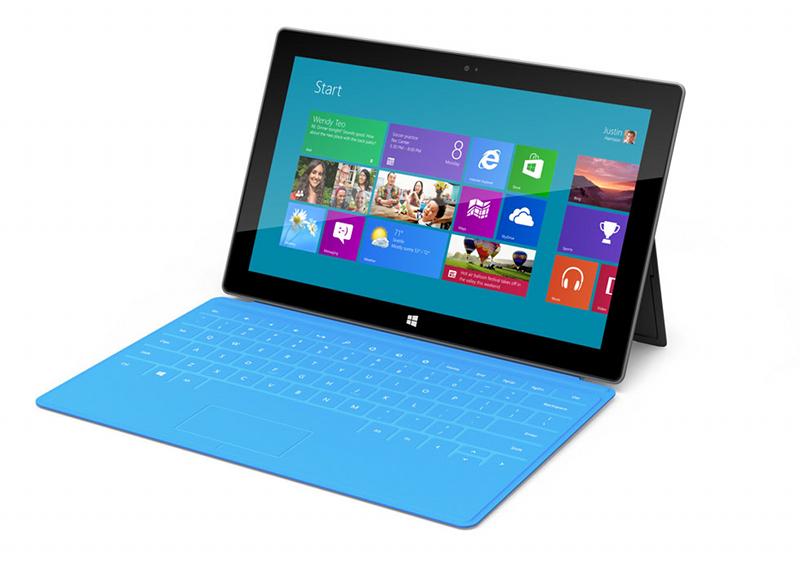 Initial takes on Microsoft's new Surface tablet find the hardware could be a competent laptop replacement, but it's held back by the Windows RT software which can't compete with Apple's iOS ecosystem.
Microsoft Surface with Windows RT will go on sale at Microsoft retail stores and the company's website this Friday. Ahead of the launch, the embargo on reviews was listed, and below is a roundup of what tech pundits had to say.
Surface is "historic," Mossberg noted, because it's the first personal computer made by Microsoft itself. He found the hardware to be worth the $499 price tag, "made of a type of magnesium with a feeling of quality and care."
The main selling point of the Surface, Microsoft's unique snap-on keyboards, were praised by Mossberg as "better than any of the add-on keyboards" he's seen for Apple's iPad. However, the keyboards are meant for use on a flat surface, as Mossberg found them to be "almost useless on your lap."
The main issue with the hardware, in Mossberg's eyes, is battery life, which he categorized as "mediocre." His tests found the device would get about seven hours of usage, which is well behind the 10 hours offered by Apple's iPad.
The cameras were also seen as a disappointment, as Microsoft chose to concentrate more on video conference usage than picture taking.
Microsoft's biggest hurdle to overcome with Surface is software, as only about 10,000 third-party applications will be available at launch, and just 5,000 of those will be in the U.S. Apple announced this week that it has more than 270,000 applications designed specifically for the iPad, while more than 700,000 total iOS applications can run on the iPad.
"Microsoft's Surface is a tablet with some pluses: The major Office apps and nice optional keyboards," Mossberg concluded. "If you can live with its tiny number of third-party apps and somewhat disappointing battery life, it may give you the productivity you miss in other tablets."
Pogue found that Microsoft "succeeded brilliantly" on the Surface hardware, with "ports and jacks that iPad owners can only dream about," including a memory-card slot, video output jack and USB 2.0 port. And for the $499 entry price, the Surface offers 32 gigabytes of storage, which is twice that of Apple's iPad at the same price.
Like Mossberg, Pogue also dinged the Surface for substandard battery life, and also noted that Surface does not come with integrated cellular connectivity. Its display is also a lower resolution than Apple's iPad Retina display.
The Surface also cannot be charged from a computer's USB jack. Users will be required to plug the device into a wall adapter to recharge the battery.
Pogue also had high praise for the keyboards Microsoft has made for the Surface. He found the Type Cover, with actual physical keys, to be a better method of input than the Touch Cover.
While the hardware was declared "amazing, amazing," the software, Pogue said, is a "heartbreak." In his eyes, Windows RT falls short of its competitors, with far fewer apps, no speech recognition, no application folders, and no automated GPS guidance.
Pogue also couldn't get typing suggestions and autocorrect to function, and said that sometimes the on-screen keyboard would not appear when it was supposed to.
"How ironic that what lets the Surface down is supposedly Microsoft's specialty: software," Pogue wrote.
Baig found the Surface to be an "impressive piece of engineering," but like others, he felt the software is Microsoft's downfall. In particular, applications for Surface "pale next to the number Apple has made available for the iPad."
While the Surface has stereo speakers, they are still not as loud as the single speaker found on Apple's iPad, Baig found.
As for the $499 price tag, Baig said Surface "feels expensive and is priced accordingly." And like others, he too was impressed with the keyboard cover, which he declared to be a "breakthrough in design."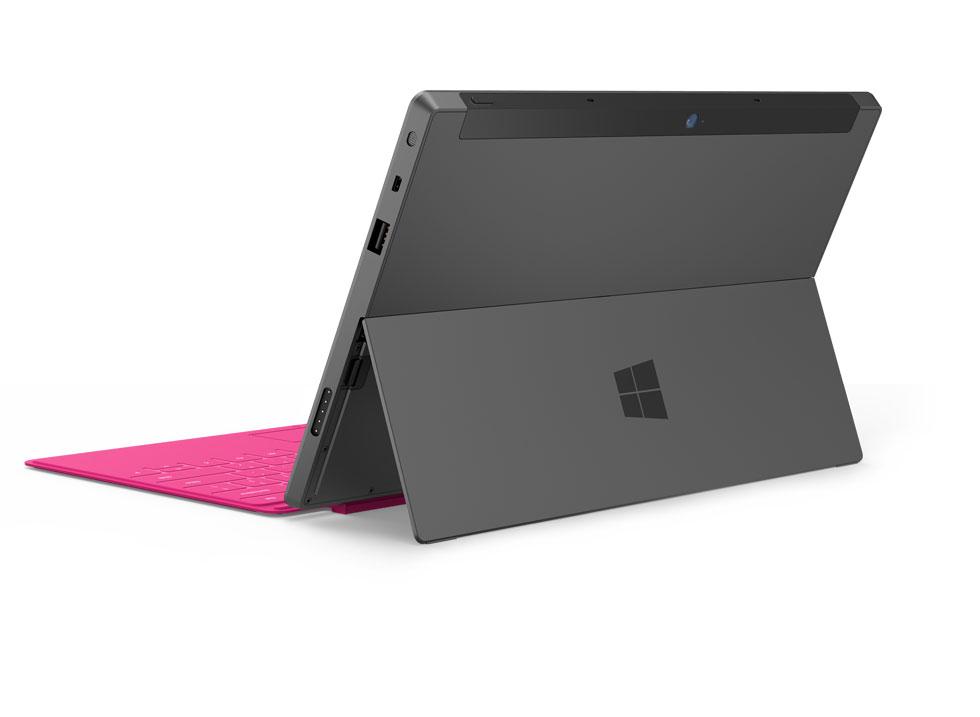 "It barely adds any weight to the machine, but when you prop Surface up with the keyboard in front, you have what resembles a compact laptop," Baig wrote. "If the cover is folded so that the keys are exposed on the outside of the tablet as you carry it around, you need not worry that pressing them will make anything happen — Surface is smart enough to detect when they're not in use."
Baig concluded that Surface makes for a "good" laptop and a "good" tablet, but not the best in either category. Still, he came away with Microsoft's first attempt at a personal computer.
"Surface RT is a strong first effort," he wrote. "But I'd consider it more of a hotshot if it could run old Windows software."
Other takes