Today is last chance to get in on Apple's spring dividend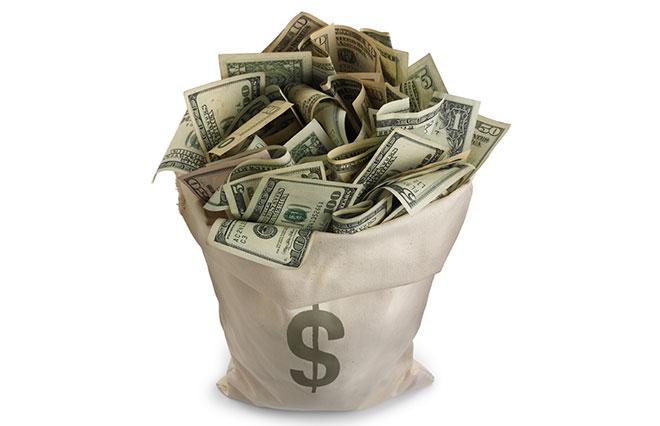 AppleInsider is supported by its audience and may earn commission as an Amazon Associate and affiliate partner on qualifying purchases. These affiliate partnerships do not influence our editorial content.
Apple recently announced plans to increase its dividend payment by 15 percent to "shareholders of record" next Monday, but to qualify, new investors have to buy the company's stock by the market's close today.
Apple automatically pays shareholders of record a dividend about a month and a half after the end of each fiscal quarter.
That date falls on Monday May 13th for the current spring quarter, but the last opportunity for shareholders to qualify for the dividend ends today, Wednesday May 8; shares changing hands two or fewer business days before the dividend record date do not transfer dividend rights.
The reason for the delay, as noted by Philip Elmer-Dewitt, is an accounting principle know as the "ex-dividend" or reinvestment date, which determines the party owed the dividend when shares change ownership immediately before the dividend is paid. When a share is sold, the transaction does not "settle" for three days.
The stock market (in Apple's case, NASDAQ) automatically adjusts the value of the company's stock by the value of the dividend, as the dividend reduces the value of the company because it is paid from the company's cash holdings. This is offset by the fact that shareholders are getting the dividend, and are promised an ongoing dividend in the future in addition to the ongoing appreciation of the stock, further enhanced by the buyback program, which increases the scarcity (and therefore value) of Apple's stock by taking it off the market.
Over the past year, Apple has been paying out $2.5 billion in dividends every quarter to the holders of its just under one billion outstanding shares, a total of about $10 billion in dividends paired with an equally sized stock buyback program.
This year, the company announced a "significant increase" to its capital return program, raising its quarterly dividend from $2.65 per share to $3.05 and adding another $50 billion to its stock buyback program.
Shareholders of record will be paid the dividend three days after the record date (May 16 this quarter), essentially meaning that buyers would need to buy shares today in order to get the dividend next week.
Buyers are not likely to rush to avail themselves of the dividend payment however, as the real value to Apple's shareholders comes from long term investment; in the short term, the dividend is essentially canceled out by the market's reevaluation of the share price.