UniKey-powered Kevo aims to make Apple's iPhone the ultimate secure wireless house key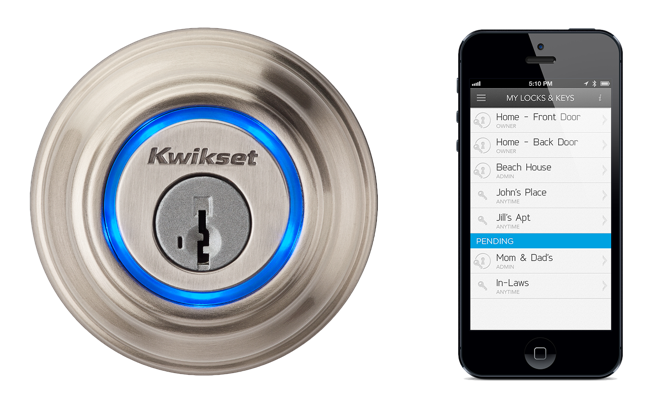 UniKey on Wednesday announced the new Kwikset Kevo, a Bluetooth-connected deadbolt door lock that pairs with Apple's iPhone to make fumbling with house keys a thing of the past.
UniKey Technologies Chief Executive Phil Dumas spoke with AppleInsider about the upcoming product, which is a result of a partnership between his company and lock maker Kwikset. The main feature of the Kevo powered by UniKey is its "eKey" functionality, which allows iPhone owners to use Bluetooth Low Energy to open their front door.
Having a wireless digital key opens a whole new world of possibilities, Dumas explained, including the ability to remotely and temporarily provide another iPhone user with an eKey. With this feature, users can grant a limited-time key to a maid or contractor, or more permanent access options to fellow family members or roommates."If you're going to break into this, you might as well break into a bank account." — UniKey Technologies CEO Phil Dumas
These advanced features are important, Dumas said, because he believes the idea of a smartphone-enabled door lock will never catch on unless it's vastly superior to using a traditional key, all without sacrificing security. The UniKey system allows users to simply keep their iPhone in their pocket to gain authorized secure entry into their home.
"We put a big emphasis on elegance for people to overcome that issue of having a big and bulky door lock on their front door," he said.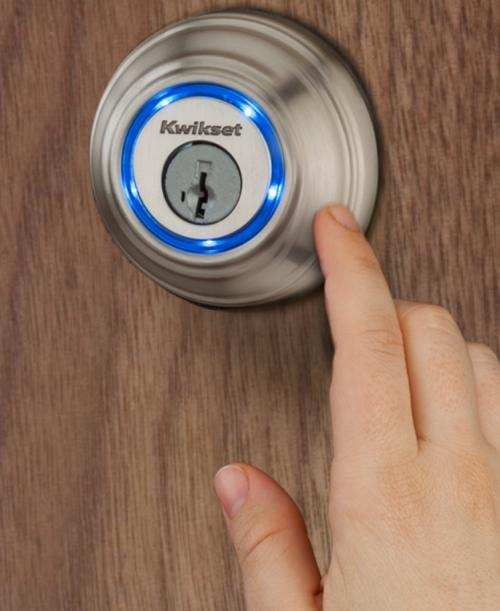 Using a UniKey product, an iPhone owner just taps on the exterior of the lock to gain access. The system, powered by four AA batteries that last over a year, scans to make sure an authorized iPhone is in range.
Users are notified that the door is unlocked by a flashing green light on the lock face. The system also supports traditional keys, and it includes a wireless keychain fob for non-iPhone users.Kwikset Kevo will be iPhone-only at launch, because of Apple's support for the Bluetooth 4.0 low-energy profile.
Dumas, who has appeared on ABC's "Shark Tank" to pitch his system, said UniKey decided to go iPhone-only at launch because of Apple's established support for the Bluetooth Low Energy profile. As a result, the Kwikset Kevo will be compatible with Apple's Bluetooth 4.0 mobile devices: the iPhone 5, iPhone 4S, third- and fourth-generation iPads, iPad mini, and fifth-generation iPod touch.
"Apple is just so much further along with their low energy protocol," he said.
From the company's description, UniKey is a well thought out product. For example, the system is said to know whether the user holding an authorized iPhone is inside or outside of the door. This way, they won't accidentally unlock the door by walking up to it to see who's knocking.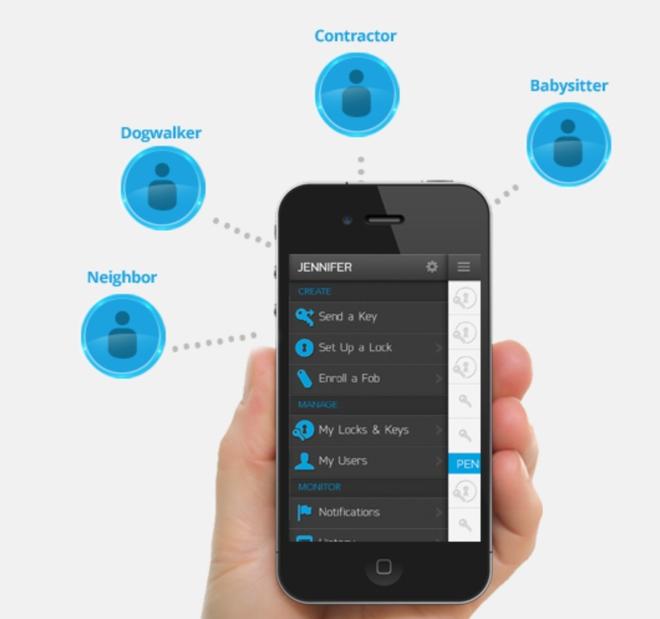 The UniKey system also treats a user's iPhone as a physical key, which means multiple phones can't be logged into the account at the same time. If users lose their phone and log into another device, the lost phone's key access will automatically be revoked.
The deadbolt can also be locked with a series of taps even if an authorized smartphone isn't present, allowing visitors to easily lock the front door when letting themselves out of your home.
The Kevo also has support for Kwikset smart key technology, which allows users to re-key the new deadbolt to their old physical key. And the system is backed by what Dumas said is "military-grade encryption" for its wireless entry.
"If you're going to break into this, you might as well break into a bank account," he said.
Kwikset and UniKey have not yet determined the final pricing of the Kevo, but officials expect it to retail for under $250. Preorders for the device will begin in mid-June, and the product is on schedule to ship this summer. Details can be found at the official Kwikset site.