Allegedly faulty iPhone 4 power button target of new class action lawsuit against Apple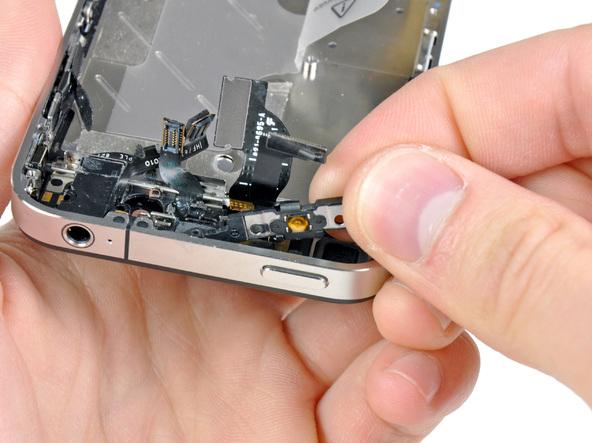 A Florida woman last week lodged a class action lawsuit complaint against Apple reagrding an issue with the iPhone 4's power button, saying the company continued sales of the handset despite knowing of the problem.
Filed with the U.S. Disctrict Court for the Northern District of California, the suit leveled by Debra Hilton claims an inherent design flaw in the iPhone 4 causes the unit's power button to fail shortly after the one year warranty expires. Further, Apple supposedly knew of the failing component, yet did nothing to resolve the issue, and instead touted the device as "an innovative technological marvel."
According to the court document, first discovered by GigaOm, the plaintiff alleges the flex cable dedicated to power button operation slowly deteriorates, making it increasingly difficult to press. After a certain number of actuations, the component completely fails, rendering much of the iPhone 4 useless.
The complaint cites posts from Apple's own Support Community, saying "hundreds" of customers complained of the problem.
In two counts, the suit leverages the RICO act against Apple's associated-in-fact enterprise with AT&T. Supposed racketeering charges are also leveled, and cite sent correspondence to the wireless carrier touting the benefits of the iPhone 4 while not including information about the alleged power button defect. With the promotional materials, Apple purportedly committed wire and mail fraud, which could constitute a pattern of racketeering.
Hilton is seeking $5 million in damages, with the possibility of trebling, for any iPhone 4 owner who purchased their device from Apple or AT&T, lawyer fees and a stoppage of sales for defective units.