Reworked Google Maps for iOS, Android gains better search, tablet compatibility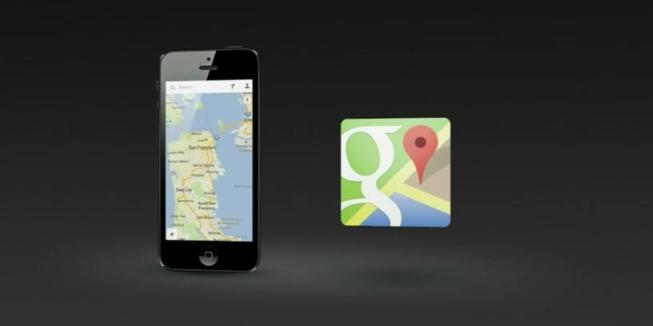 In the midst of its Google I/O developer conference, the search giant showed off a redesigned version of its popular mapping app, one that will heighten the competition for Maps supremacy on Apple's iOS mobile platform.
The new Google Maps features a number of user interface design, resulting in a cleaner look to the app, which is visible not only in the mobile versions, but also on the desktop version. Google also leveraged its acquisition of the Zagat rating service in order to integrate ratings into the Maps experience. Maps now has a five-point rating system instead of the previous four-point system.
The new Maps also features improved live incident coverage for traffic and transit. The app will continually update in order to show users traffic incidents, suggesting alternate routes as conditions shift in real-time.
Google also announced a new, tablet-centric build of its Maps app. That version will give larger, rich content with suggestions on activities in a specific area, as well as a user interface that takes advantage of the increased screen real estate available on tablets.
The iOS version of the new Google Maps will mark a continuation of the competition between Apple and Google in the location services segment.
After Apple dropped Google Maps as the default option in its iOS, the Cupertino company launched its own app integrating the features Google had been holding back on. The new app, though, lacked much of the polish and detail that had made Google Maps the leader in its segment, and — despite Apple's continuing efforts to improve the quality and accuracy of its app — it was plagued by complaints.
The Google rep on stage nodded to Apple's struggles in the maps arena, drawing a laugh from the crowd when he noted that Google's maps were "above all: accurate."