Google reportedly mulling $1B Waze bid, could spark bidding war with Facebook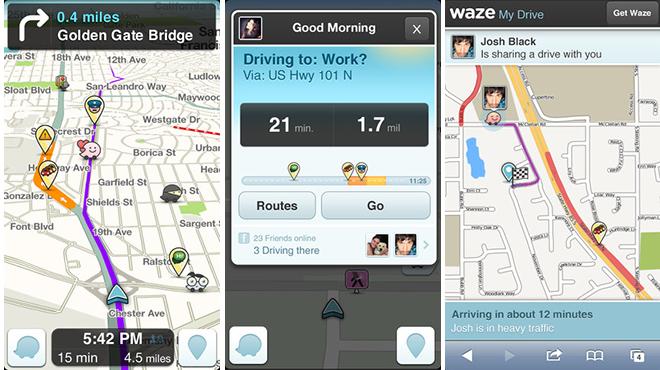 According to Bloomberg sources, Google is looking to throw in a $1 billion bid for Waze, possibly portending a bidding war between the search giant and Facebook, which is also rumored to be eyeing an acquisition of the social mapping service.
People familiar with the matter told Bloomberg that Waze is managing "expressions of interest" from multiple parties, and is targeting a selling price of at least $1 billion. Alternatively, the firm may seek venture capital financing in order to stay independent.
A report earlier in May claimed Facebook was in talks to pick up Waze, with the purchase positioning the social network to enter an already cramped market led by Google Maps. Facebook's bid was also said to be around $1 billion.
The sources went on to say that Google only approached Waze after chatter of the Facebook bid went public, suggesting the tech monolith is looking to block Facebook from entering the mapping game.
The publication notes that a deal is far from being reached, and talks may fall apart as Waze's user base is substantial enough to raise funding privately. As of April, Waze had over 40 million people using its service.
In January, Apple too was rumored to be interested in purchasing the startup to bolster its iOS Maps app, but the claims turned out to be false. Sources on Thursday confirmed the Cupertino, Calif., company is not currently part of the talks.
As for Waze's existing investors, the company managed to successfully raise $30 million in a 2011 funding round led by Kleiner Perkins Caufield & Byers and Horizons Ventures Hong Kong. Microsoft is also said to be an investor, as is Magma Venture Partners, Vertex Venture Capital and BlueRun Ventures.
The iOS app is free to download from the App Store, and features TomTom-like functionality like automatic reporting of traffic data. Social aspects include community-generated real-time routing, live maps and an accident reporting system, among others standard navigation features.