Apple offers sneak peek at new cylindrical Mac Pro assembled in the USA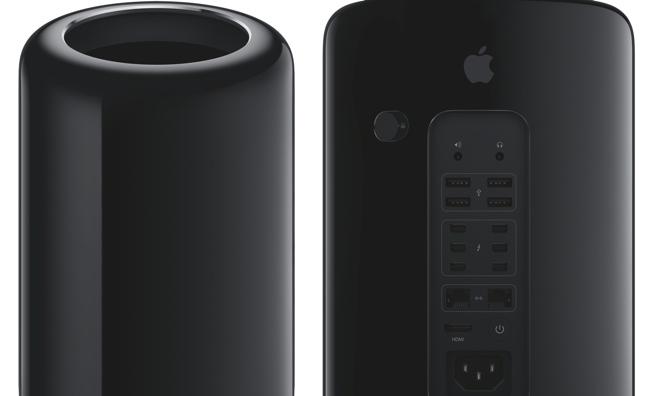 In a rare move, Apple offered a sneak preview of a "Mac unlike any we've ever made," sporting a new, smaller cylindrical design powerful enough to drive three 4K-resolution displays.
"Can't innovate anymore, my ass," Apple marketing chief Phil Schiller quipped after showing off a video of the new hardware, prompting loud cheers from the Worldwide Developers Conference. The new machine will be assembled in America.
The professional-grade machine will arrive later this year with next-generation Intel Xeon processors with up to 12 cores. It will feature the fastest ECC memory ever seen in a Mac with 60 GBps bandwidth.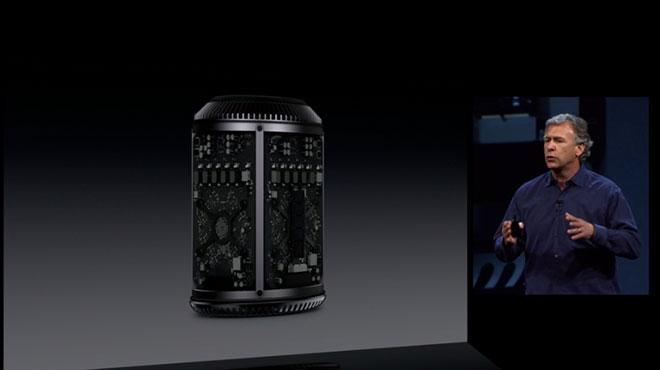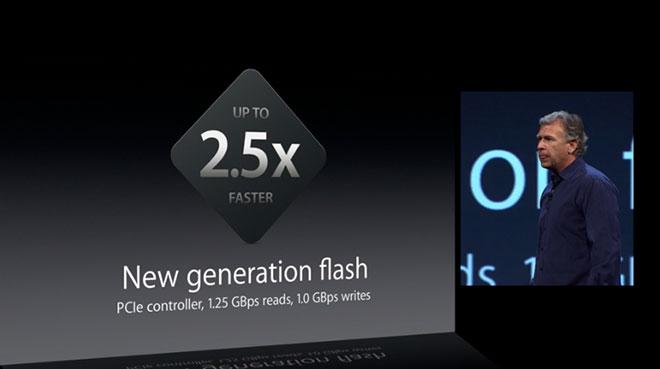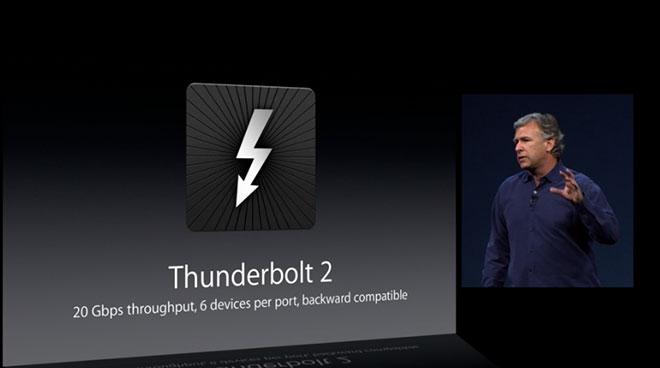 The desktop also features dual workstation GPUs powered by AMD FirePro. That will allow up to 2 and a half times faster than the graphics of the last generation, capable of driving three 4K resolution displays on the new high-end machine.
Internal storage will be PCIe flash, with 1.25GBps reads, 1.0GBps writes. The system will also feature Thunderbolt 2 support with 20 Gbps throughput, 6 devices per port, and backward compatible with Thunderbolt 1.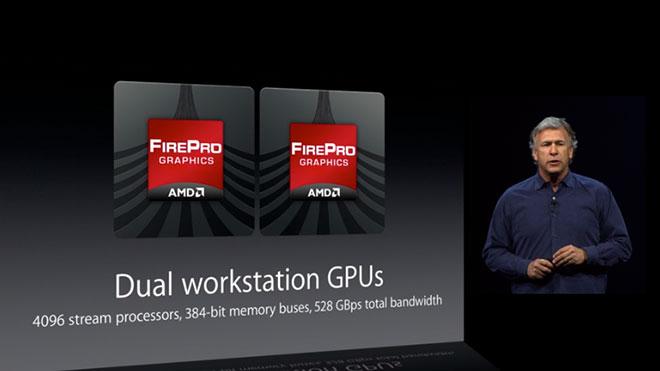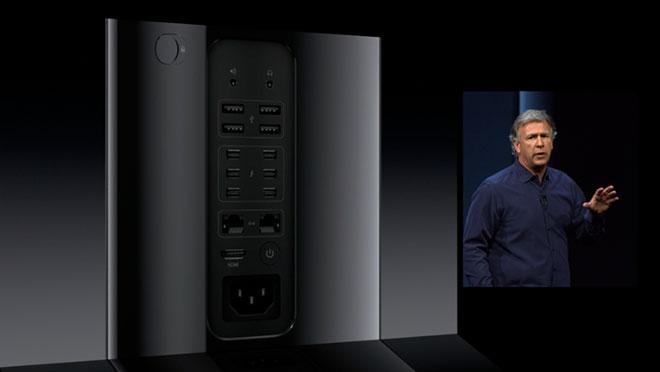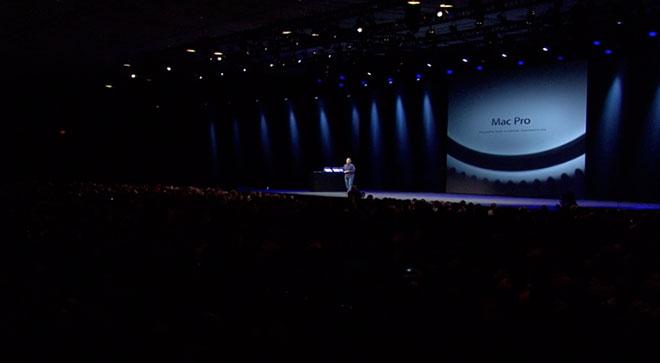 The new Mac Pro is one-eighth the volume of the previous generation. Giving it easy portability, the entire top of the new Pro is a handle, while ports are all organized on the back.