Apple unveils new MacBook Air lineup with all-day battery life, 802.11ac Wi-Fi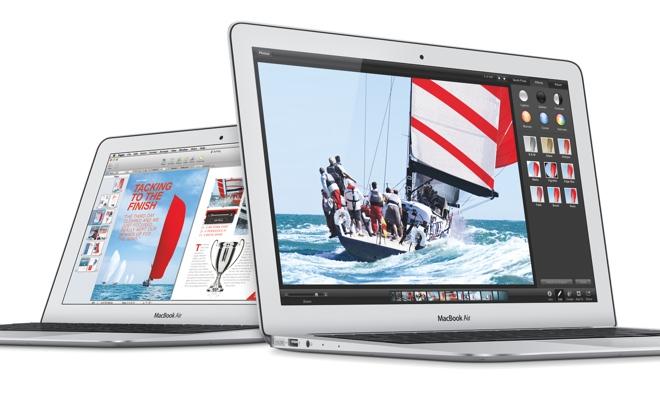 Apple's new MacBook Air lineup features Intel's latest Haswell ultra-low voltage processors, providing up to 9 hours of battery life with the 11-inch model, and 12 hours with the 13-inch version.
"True, all-day battery life," is how Apple marketing chief Phil Schiller portrayed the new MacBook Air models.
The new notebooks include 802.11ac for ultra-fast Wi-Fi connectivity. And the flash memory in the new MacBook Airs is said to be up to 45 percent faster than its predecessors.
Intel's new HD Graphics 5000 also give the MacBook Air up to 40 percent faster performance for gaming and graphics intensive apps. It also has dual microphones, a FaceTim® HD camera, a high-speed Thunderbolt port, two USB 3.0 ports, and support for dual displays and video mirroring while simultaneously supporting full native resolution on the built-in display.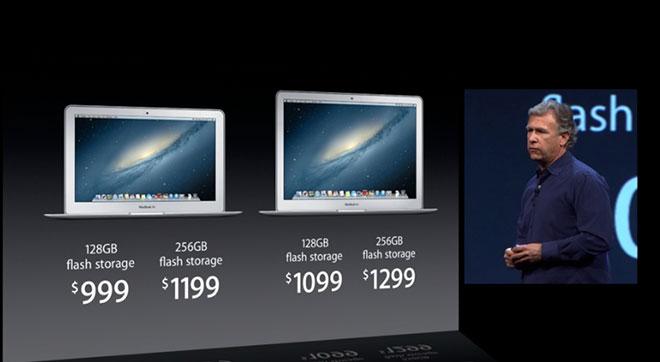 The 11-inch MacBook Air starts at $999 with 128 gigabytes of flash storage, doubling its predecessor. The 13-inch model with 128 gigabytes is $1,099.
The new hardware, along with new AirPort Extreme and Time Capsule wireless base stations providing 802.11ac support, ship immediately.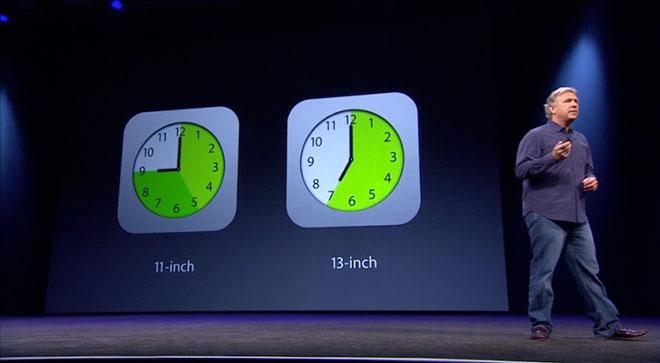 "MacBook Air is the industry leader for thin and light notebooks, and now with longer battery life, we've set the bar even higher," said Philip Schiller, Apple's senior vice president of Worldwide Marketing. "With faster flash, more powerful graphics and up to 12 hours of battery life, the new MacBook Air packs even more performance into the portable and durable design our customers love."
Where to Buy MacBook Airs
MacBook Airs with 3 Years of AppleCare