iOS 7 beta: iTunes Radio brings first ads to Apple's lock screen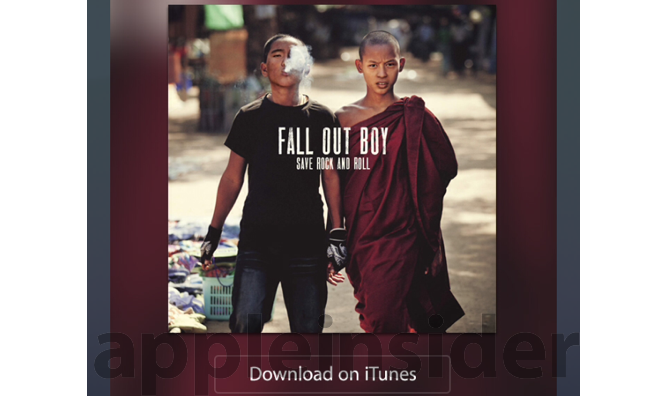 The new developer beta of iOS 7 with iTunes Radio includes a first for Apple: a direct link on the lock screen to the iTunes Store to purchase content.
When using the new iTunes Radio feature built in to the Music application in iOS 7, users can lock their iPhone's display and allow the music to keep streaming. Upon waking the device, the iPhone's lock screen will include the album art of the currently playing track.
At the bottom of that artwork is also a link, offering users the ability to "Download on iTunes" the currently playing song.
At the moment, the "Download on iTunes" link appears to only be shown to iTunes Radio users who are not subscribed to Apple's $24.99-per-year iTunes Match service. Those who are subscribers are simply shown the album cover of the currently playing track without the iTunes Store link.
But iTunes Match subscribers still have the option to buy the currently streaming song by launching the Music application. There, a link to the iTunes Store with the price of the track is displayed in the upper right corner of the Now Playing screen.
Because iOS 7 is beta, it's possible that this functionality could be changed before the mobile operating system is finalized and made available to the public. As a result, iTunes Match subscribers could potentially also gain the "Download on iTunes" link on their lock screen, while conversely the advertisement could be removed entirely.