Apple TV update adds HBO Go, WatchESPN & more channels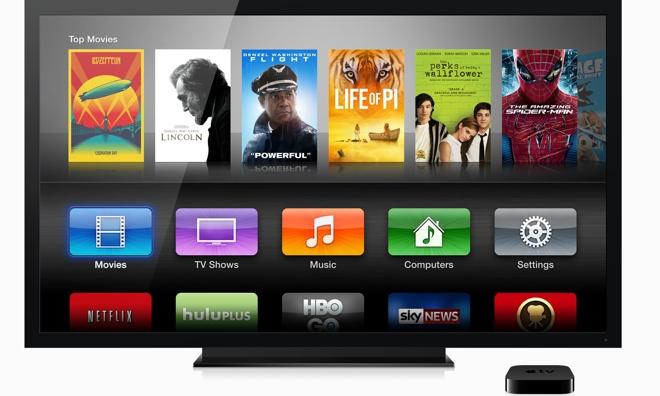 Apple on Wednesday issued an update for its Apple TV set-top box, adding HBO Go, WatchESPN, Sky News and other channels to the home screen for new, integrated streaming video options.
The free Apple TV software version 5.3 update is now available for download for second- and third-generation Apple TV devices. Other content providers included in the update are Crunchyroll and Qello.
"HBO GO and WatchESPN are some of the most popular iOS apps and are sure to be huge hits on Apple TV," said Eddy Cue, Apple's senior vice president of Internet Software and Services. "We continue to offer Apple TV users great new programming options, combined with access to all of the incredible content they can purchase from the iTunes Store."
The new options join established programming partners Hulu Plus, Netflix, Major League Baseball, the National Basketball Association, the National Hockey League, Vimeo, YouTube, Flickr, and The Wall Street Journal.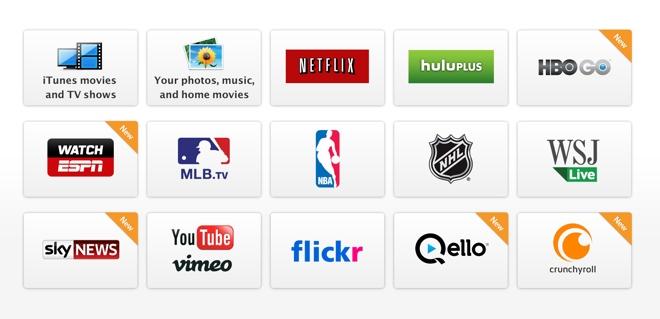 HGO Go requires a paid cable subscription to HBO. The streaming service offers users access to original HBO programming, movies, sports, documentaries, comedy specials and more.
WatchESPN includes live sports content from ESPN, ESPN2, ESPNU, ESPN3, and ESPN Buzzer Beater/Goal Line for those who already receive ESPN's networks as part of their subscription through affiliated providers. Also included with WatchESPN are original shows like E:60, Outside the Lines, SC Featured, Sports Science and others.
Sky News offers live news 24 hours a day, 7 days a week to users in the U.S., U.K. and Ireland. In addition to the live feed, users can catch up on specific stories via the network's on-demand news library.
Crunchyroll is a video service for Japanese anime and Asian media. With the new channel, users will be able to watch the latest high-definition shows one hour after they air in Japan.
Qello isn on-demand streaming service for high-definition concerts and music documentaries. Free and paid subscriptions are both available.