iOS 7 beta: Find My 'iDevice' gets more secure with password disable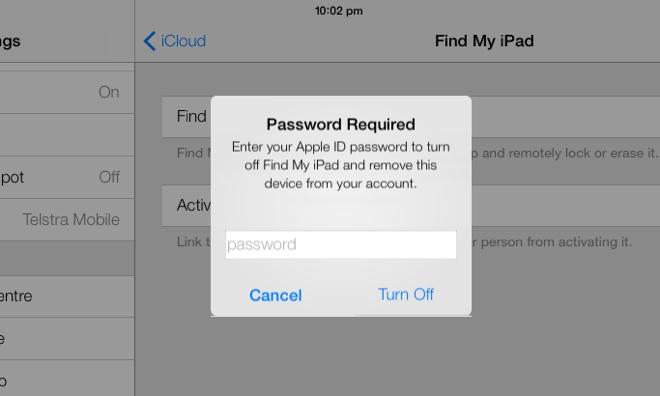 Apple's beta build of iOS 7 makes it more difficult for thieves to get away with stealing an iOS device by requiring a user's password to be entered when disabling the "Find My iPhone" functionality.
The new feature, found in pre-release builds of iOS 7 made available to developers and first discovered by AppleInsider reader Tom, also applies to the iPad. Users can open the Settings application, choose iCloud, then "Find My iPhone," and flipping the switch to off brings up a password prompt.
The addition addresses a potential issue that users have noticed for years, since the "Find My iPhone" functionality came to iOS 4 in 2010. With iOS 7, users who may not feel the need to utilize the passcode lock screen can still enjoy added security for the Find My iPhone feature, making it more difficult for a thief to turn it off.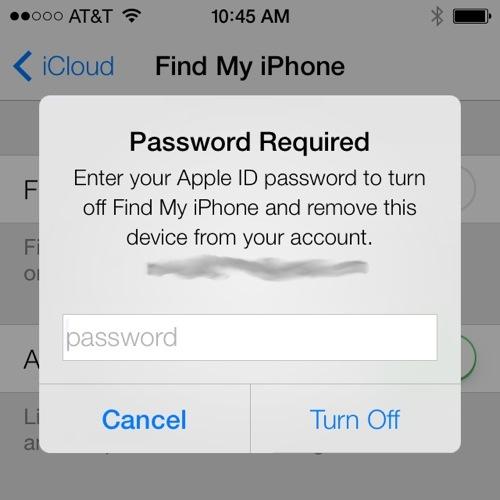 Of course, someone who has stolen an iPhone or iPad could simply turn off the device, or remove a SIM card. But the new feature is just an added level of security for those who may be unfortunate enough to have their device stolen.
For in-depth coverage of Apple's new mobile operating system, see AppleInsider's Inside iOS 7 series.