iPad users prefer landscape mode, late-night browsing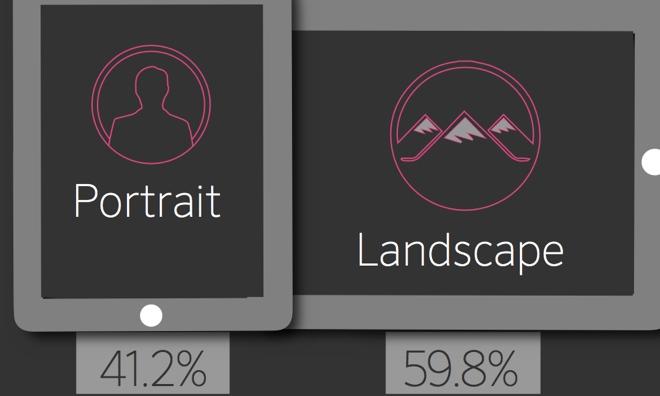 A new analysis of iPad user data has revealed some interesting trends among Apple product owners, including the fact that the landscape orientation may be more popular than portrait.
In the first edition of its new monthly usage report, Onswipe revealed that, among the users it tracks, 59.8 percent prefer landscape mode, while the remaining 41.2 percent choose portrait. The data comes from 127 million users served over the last two years by its media publishing platform.
The iPad remains the dominant platform among tablet users tracked by Onswipe, accounting for 94.1 percent of traffic. Amazon's Kindle Fire comes in second with just 4.1 percent, while Android tablets are 1.8 percent.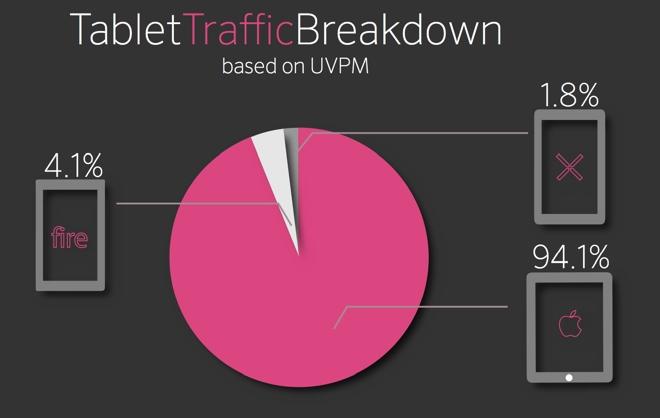 The data also shows that tablet and iPhone users are most likely to be on their device at 10 p.m. on Mondays, Tuesdays and Wednesdays. Traffic from mobile devices gradually grows throughout the day before peaking at 10.
iPad users also read far more website content than iPhone users, Onswipe found, with Apple's tablet accounting for 223 percent more page views per visit.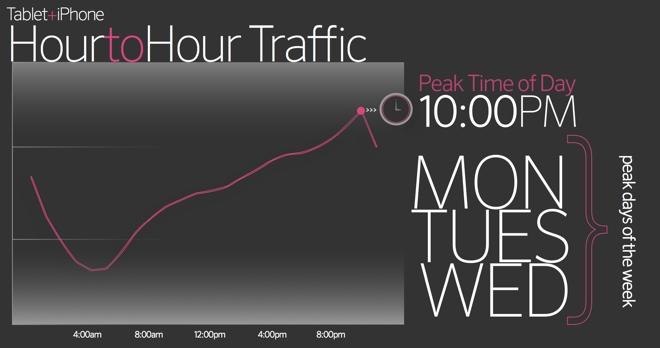 And while social platforms such as Facebook and Twitter are popular, the data shows that iPad users still prefer e-mail as the top method of sharing. E-mail's 54.8 percent of sharing easily topped Facebook's 28.9 percent, Twitter's 13.3 percent, and Pinterest's 3 percent.
Search was also found to be a better generator of traffic than social media by Onswipe, accounting for 32 percent more engagement. In all, search made up 19 percent of traffic, while social was 14 percent.
Among traffic generated by social referrers, Facebook was again the clear leader, accounting for 45.3 percent of visitors. Twitter followed in second with 18 percent, while Pinterest links were third with 12 percent. Taking fourth was Reddit with 8.2 percent, and StumbleUpon came in fifth with 6 percent.