Apple finally opens Online Store in Russia, touts full product catalog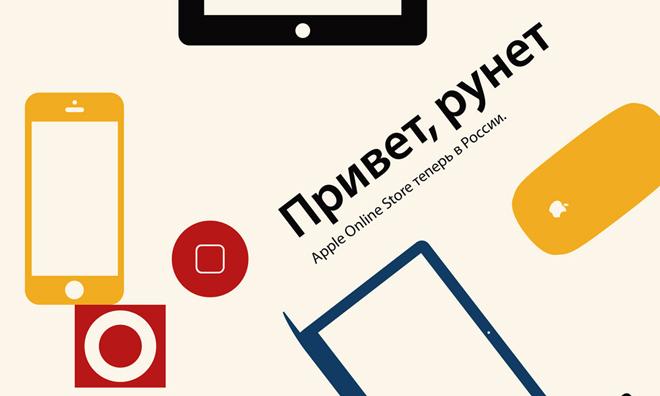 Apple early Wednesday opened the doors to its online storefront for the Russian market, offering what appears to be a full lineup of products, including sales of the company's popular iPhone.
With the launch of the Apple Online Store, Russian customers will for the first be able to purchase products directly from the Cupertino, Calif., company, as Apple does not yet have a brick-and-mortar outlet in the country.
Besides the obvious localization, the Russian version of Apple's Online Store is full-featured, and includes live chat support and telephone operator assistance. In addition to Apple's current product lineup, the Online Store also sells the usual host of third-party accessories from name brand companies like Twelve South and Bowers & Wilkins, with free shipping on purchases over 4000 Rubles.
Because Apple does not have a physical location in country, returns are facilitated via mail with an appropriate RMA (return merchandise authorization). Alternatively, the store has a list of authorized service providers in case a customer receives a defective product. It appears Apple is running at least the customer service portion of the Online Store out of Moscow, as its returns and refunds call center hours are based on that city's local time.
Apple is making headway in Russia's developing economy. In late 2012, for example, Apple made a major push into the region's digital marketplace when it launched iTunes as part of a 56-country expansion of the world's largest music store.