Photos, video show highly suspect 'iPhone Lite' display and shell with no exterior buttons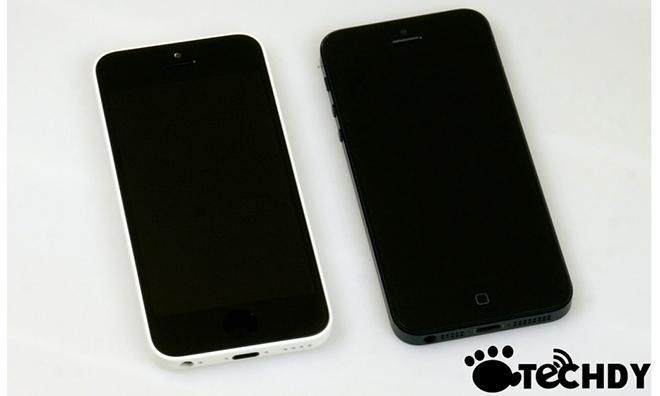 A series of images and a stylized video hit the Web on Saturday, all purporting to show a buttonless rear shell attached to a display assembly bound for Apple's rumored low-cost "iPhone Lite."
According to a post on its blog, accessory reseller Techdy claims to have snagged a white copy of the iPhone Lite's rear shell, as well as the device's accompanying 4-inch display, from up-chain supply sources in China. Making the claims highly suspect, however, is a complete lack of physical buttons on the exterior of the chassis.
It should be noted that AppleInsider cannot confirm the veracity of Techdy's report and offers the following information for purposes of discussion only.
Most suspicious of Saturday's images is the absence of any physical control buttons or cutouts on the shell — even for a power switch — meaning the sample is either an early working prototype, or, more likely, has been fabricated out of whole cloth.
Adding to the confusion, seated within the purported shell is a metal anchor plate meant for internal components. The lining has cutouts for external controls, like volume and power, which is consistent with previous rumored leaks, though Techdy's shell shows only small holes where these ports should be. This could mean the plate was taken from a previously-leaked shell and placed in the fabricated version.
Perhaps giving away the true intentions of the site's post is an Android handset it has for sale called the "Basic Bear," which appears to use a rebranded version of polycarbonate shell detailed in the report.
Techdy recently opened up shop in April with an open-source game controller for the iPad mini, and as such has no track record in "leaking" Apple products. The company's founders include M.I.C. Gadget's Chris Chang, who has a decent history in reporting on Apple's Far East movements.
AppleInsider was first to share 3D renderings based on iPhone Lite schematics provided by a major iOS device accessory maker in June.