Pandora iOS app update brings auto-mute, improved stream buffering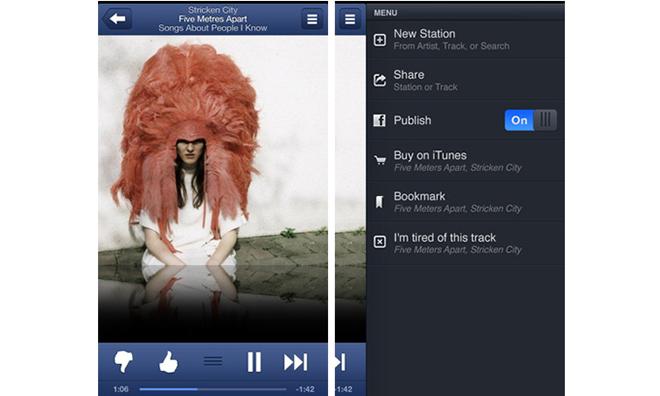 Popular Internet radio service Pandora on updated its iOS app on Monday, bringing a new feature that automatically pauses music playback when a user mutes their iPhone, as well as a number of performance enhancements.
With Pandora Radio version 4.4, music playback pauses whenever a user mutes their iPhone, a convenient feature when listening on the go.
In addition to the new auto-pause feature, Pandora has improved playback buffering for stutter-free streaming for areas with weak cellular reception. The update also fixes issues with in-app links, which now works "just as well" as URLs on Pandora.com.
Finally, the app contains bug fixes and performance improvements.