Apple opens iWork for iCloud Beta to public, sends invites to non-developers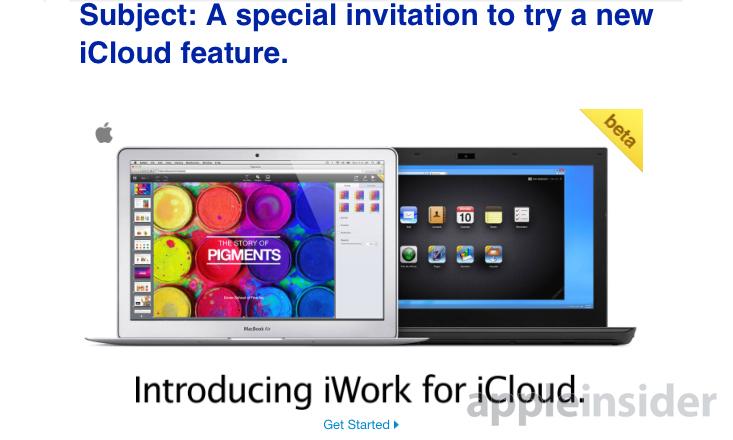 Reports are coming in saying Apple is rolling out iWork for iCloud Beta access to non-developers, suggesting the company is offering the online productivity suite to anyone with a valid Apple ID.
A number of AppleInsider readers have received email invitations from Apple to try out a "new iCloud feature" in iWork for iCloud, including non-developers. It is unknown at this time how many invites Apple is sending out, or how the participants are being selected.
Available for developers, including those with free dev accounts, since early July, iWork for iCloud is Apple's online productivity suite that offers up Pages, Numbers and Keynote in an experience optimized for the Web.
The service was first announced at Apple's Worldwide Developers Conference in June, and works with Safari, Chrome and Internet Explorer.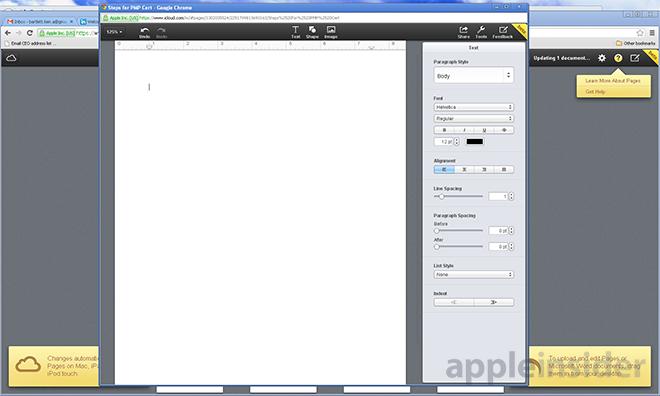 A portion of the email sent by Apple's iWork Team:
We'll soon be introducing a new and exciting feature to iCloud. It's called iWork for iCloud and it's a suite of apps — pages, numbers, and keynote — that make it easy for anyone with an iCloud account create and edit great-looking documents, spreadsheets, and presentations right on the web.
We'd like to invite you to be one of the first to try it, so were giving you early access to the iWork for iCloud beta. All you have to do is sign in to iCloud on a Mac or a PC using the current version of Safari, Chrome, or Internet Explorer. Then just click on Pages, Numbers, or Keynote and you're off.
It appears that the service is nearly fully functional, with syncing and document imports intact. Apple has not set a release date for the final version of iWork for iCloud.