WSJ: iPad mini with Samsung-sourced Retina display likely coming in Q4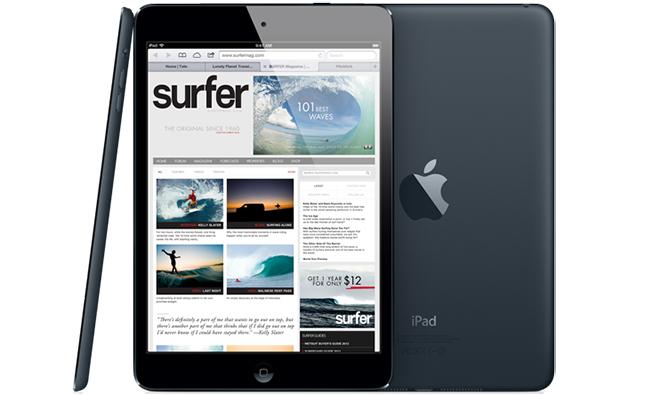 Citing unnamed sources, The Wall Street Journal reported early Thursday that Apple is getting ready for mass production of a next-generation Retina display-toting iPad mini set to launch in the fourth quarter.
According to the WSJ sources, Apple is working with Asian suppliers on an iPad mini with "high-resolution 'retina' display" sourced from rival manufacturer Samsung, as well as other screen makers.
The publication said component makers were told Apple had originally planned to use displays from Sharp and LG Display, but added Samsung to the supplier list to ensure adequate supply of the the alleged next-gen tablet. For reference, LG and AU Optronics supply the non-Retina panels used in the current iPad mini.
While details on the supposed device are slim, the second-generation mini is thought to carry over the form factor from the current model. Apple is, however, "contemplating" a variety of color offerings for the back covers, which as of now are only available in black and silver. Sources said to expect the new 7.9-inch device some time in the fourth quarter of 2013.
Rumors regarding a possible 'iPad mini 2' launch have been all over the map, with some agreeing with the Journal's fourth quarter debut, while others don't see a release happening until 2014. Most recently, KGI analyst Ming-Chi Kuo said Apple is likely to introduce two new versions of the tablet, a low-cost non-Retina model and a premium Retina iteration, in March or April of next year.