Apple announces 'Takeback Program' for counterfeit USB power adapters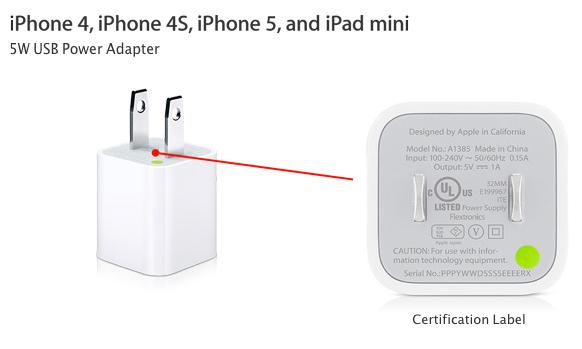 In a post to its support webpage on Monday, Apple announced a USB Power Adapter Takeback Program to give customers access to "properly designed adapters" after two people were electrocuted in China.
Starting Aug. 16, customers with concerns about their USB power adapters can take the unit in question to an Apple Store or Apple Authorized Service Provider, where the component will be disposed of in and "environmentally friendly way."
"Recent reports have suggested that some counterfeit and third party adapters may not be designed properly and could result in safety issues," Apple's support page, which is viewable in English or Chinese, says. "While not all third party adapters have an issue, we are announcing a USB Power Adapter Takeback Program to enable customers to acquire properly designed adapters."
Replacement adapters are being offered at a special price of $10, or approximate local equivalent, when another USB adapter is turned in. The pricing is limited to one per iPhone, iPad and iPod, and will end on Oct. 18, 2013. Customers taking advantage of the offer must also bring in their iOS device for serial number validation.
Customer safety is a top priority at Apple. That's why all of our products — including USB power adapters for iPhone, iPad, and iPod — undergo rigorous testing for safety and reliability and are designed to meet government safety standards around the world.