Apple's new iOS 7 design comes to iCloud.com beta testers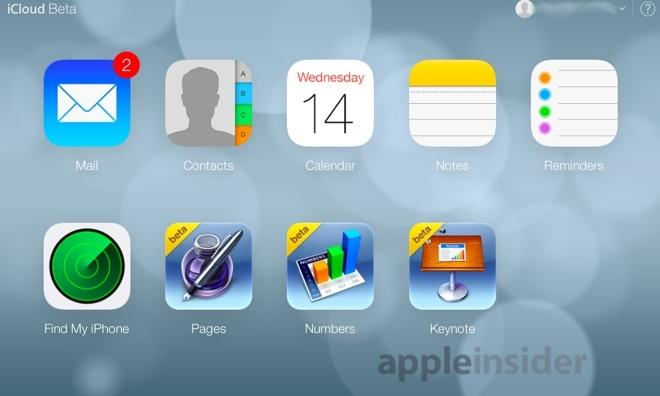 Apple on Wednesday updated its iCloud.com beta site for developers, bringing many of the design elements the company already introduced to testers in pre-release builds of iOS 7.
The newly updated iCloud.com includes the iOS 7 icons for Mail, Contacts, Calendar, Notes, and Reminders. The icon for Find My iPhone has also been given a simpler, iOS 7-style look.
Apple's iWork for iCloud.com suite remains in beta, and the icons for those applications have not been revised to reflect the design changes in iOS 7.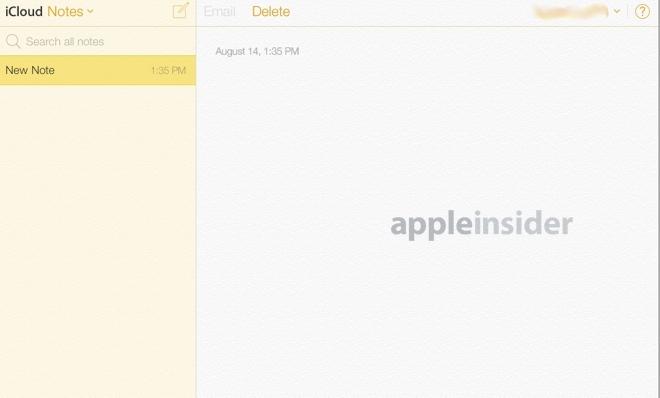 The Web apps themselves have also been updated to more closely reflect their new look found in iOS 7 for iPhone, iPad and iPod touch.
iOS 7 is scheduled to launch this fall, presumably soon after Apple's anticipated media event on Sept. 10. No release date has been given for the iCloud.com update, currently in beta form.