Three Apple patents being reexamined by USPTO on anonymous requests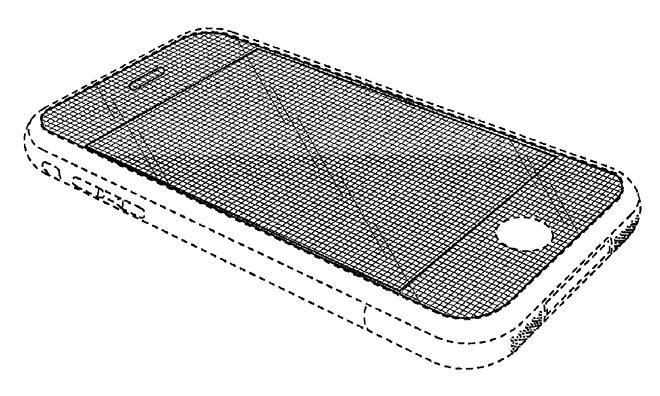 The U.S. Patent and Trademark Office has decided to comply with anonymous requests to reexamine a total of three Apple patents, all of which pertain to litigation with Samsung, with one also being asserted against Motorola in Florida.
The first two patents up for reexamination are iPhone design properties, reports FOSS Patents' Florian Mueller, one successfully used in the Apple v. Samsung court trial and another from Apple's recent win of an import ban from the U.S. International Trade Commission. The patent asserted to the ITC was unsuccessful, though Apple still has a chance to reassert the property in an appeal.
Apple's two design patents are nearly identical, each showing drawings of the original iPhone. Mueller notes that the new questions of patentability are also similar, with the USPTO citing three Japanese patents as prior art references. The three patents were not taken into consideration when the USPTO first examined Apple's designs, which the anonymous requesting party now claims are obvious.
"Each of the three [Japanese prior art] references include a rectangular front face having a rectangular screen, a border space around the screen, and an oblong shaped speaker opening above the screen," the USPTO notice states.
The anonymous requester is combining the three Japanese patents other references to invalidate Apple's properties. The USPTO has yet to issue a first Office action to reject claims from either Apple patent.
The third Apple patent is currently being asserted in separate cases against Samsung and Motorola. Here too the USPTO did not file a first Office action and has only agreed to take up the ex parte request to reexamine.
There are five prior art contentions being leveled against Apple's U.S. Patent No. 8,014,760 for missed call management.
Mueller points out that while Apple's two design patents are most likely being contested by Samsung, the identity of the anonymous party questioning the missed call utility patent is less clear.