Apple rolls out revamped AppleCare Support page with live chat feature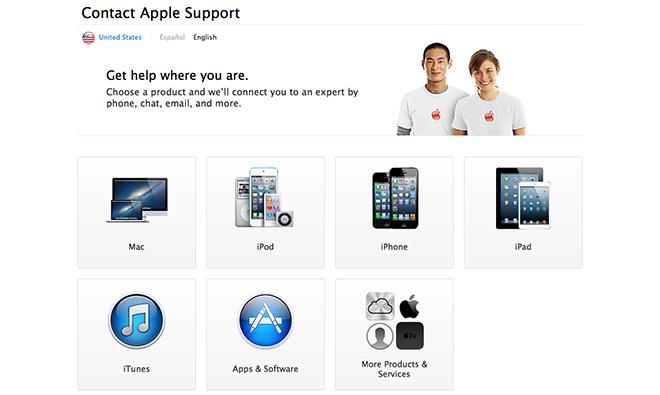 In a recent change to its Support website, Apple integrated an interactive and streamlined user experience with powerful features like live chat to bring the portal more in line with the company's more recent webpage designs.
Located in the Support section of Apple's site, the new "Contact Apple Support" page has been retooled to offer users a quick and easy way to get the information they need without being mired by links and search bars.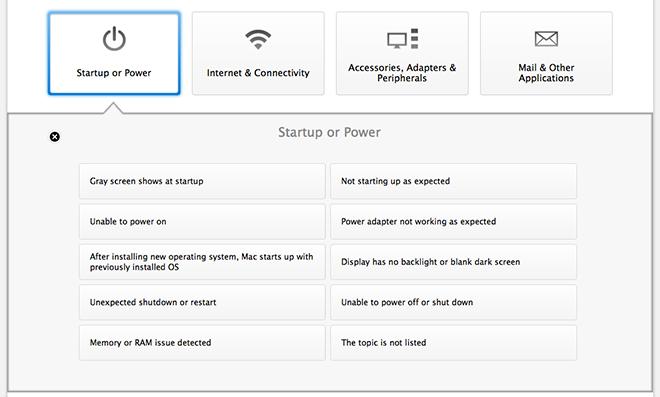 Like certain areas in the Apple Online Store, the Support page now features drop-down menu boxes that allow users to select from a number of options before being shuttled to another webpage. For example, on the landing page users can select from Mac, iPod, iPhone, iPad, iTunes, Apps & Software and More Products & Services. Each clickable box opens into a sub-list of products that link to a topic selection page.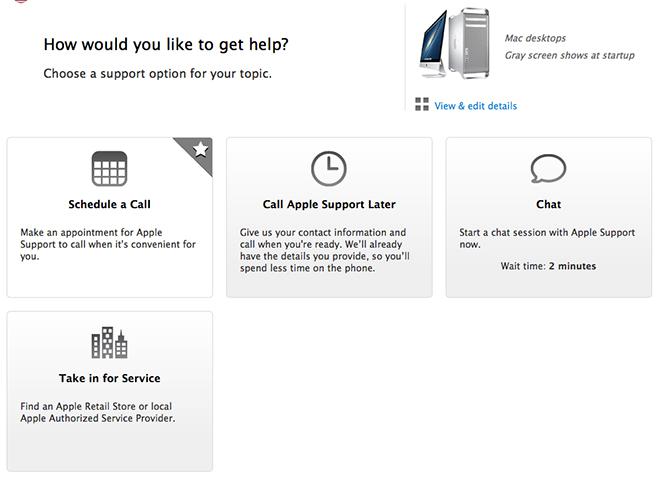 From there, a variety of common problems can be selected, which directs users to a contact options page. As an example, the Mac desktop page shown above points is the result of selecting "Gray screen shows at startup."
Customers can schedule calls with Apple Support, enter contact information to open a support ticket or chat with an Apple Support representative.
The changes appear to be in line with reports of an AppleCare overhaul that is said to include modifications to the company's Web service, as well as in-store operations.