Apple's iPad mini to be offered by Hawaiian Airlines as in-flight entertainment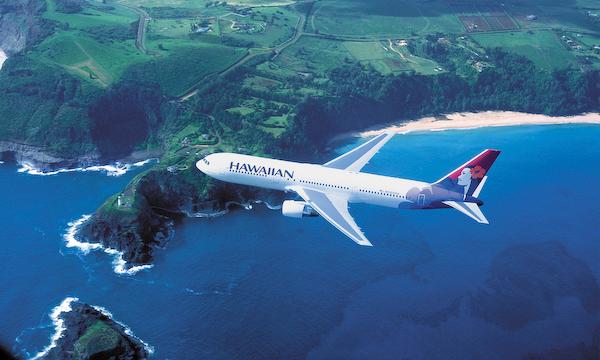 Hawaii's largest airline, and the 11th largest in the U.S., Hawaiian Airlines announced on Thursday that it will be offering Apple's iPad mini to passengers traveling on routes served by its fleet of Boeing 767-300 aircraft.
The airline is contracting with Bluebox Avionics, an in-flight entertainment system supplier, to roll out the iPad minis in a total of 14 planes by Sept. 1. In all, 1,400 tablets will be dispensed to cover the 14 routes from Hawaiian Airlines' hub in Honolulu to the U.S. mainland, Asia, the South Pacific.
"With the help of Bluebox Avionics, we're building on our acclaimed inflight service by incorporating the latest in popular consumer tech products to enhance our in-flight entertainment options," said Hawaiian Airlines vice president of product development Blaine Miyasato.
With the mini, passengers will have access to over 100 hours of movies, TV shows and games. Those traveling in Business Class will get to use the tablets free of charge, while those seated in Economy Class need to reserve units for $15 at the gate or $17 in-flight.
The new option is not meant to completely replace existing in-flight entertainment systems built into planes' seat backs, which are usually free for all passengers. Instead, the iPad minis will augment Hawaiian's offerings, much like systems offered by United Airlines and other major carriers.