Investors speculate Carl Icahn could push Apple to buy Nuance for speech tech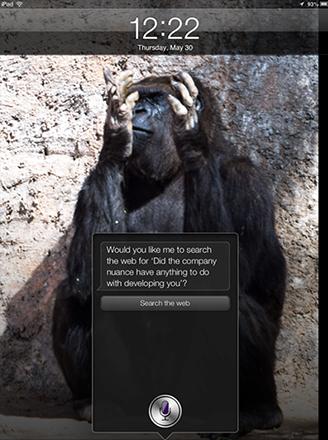 Carl Icahn's large position in Apple may be a move to force the iPhone maker to buy Nuance Communications, the speech recognition company that drives the some of the tech behind Siri, some investors believe.
The theory was presented by the New York Post, which noted that Icahn has recently bumped up his stake in Nuance to 16.4 percent. The billionaire investor has stated that he thinks share of both Apple and Nuance are currently undervalued.
Icahn is notorious for attempting to block efforts by Dell to take the computer maker private. He has filed a number of lawsuits against the company, which he also owns a large stake in.
Some investors view Apple's reliance on Nuance's technology as a key reason to buy the company. Though it was long suspected, Nuance confirmed in May that its speech recognition helps power Apple's voice driven personal assistant software, Siri.
Nuance does not handle Siri's artificial intelligence layers, but its technology does provide the capability of Siri to interpret a user's voice. Nuance CEO Paul Ricci revealed earlier this year that his company is the "fundamental provider" of voice recognition for Apple.
Investors speculate that Apple could acquire Nuance for $7 billion — an amount that could easily be afforded by the company, which is flush with cash.
However, Icahn has given no public indication that he's interested in a potential deal between Apple and Nuance. The billionaire investor has instead pushed for Apple to buy back more shares in itself, and plans to meet with Apple Chief Executive Tim Cook for dinner in September to discuss that possibility.