Sony's new iPhone-compatible Cyber-shot lenses set to launch this month starting at $250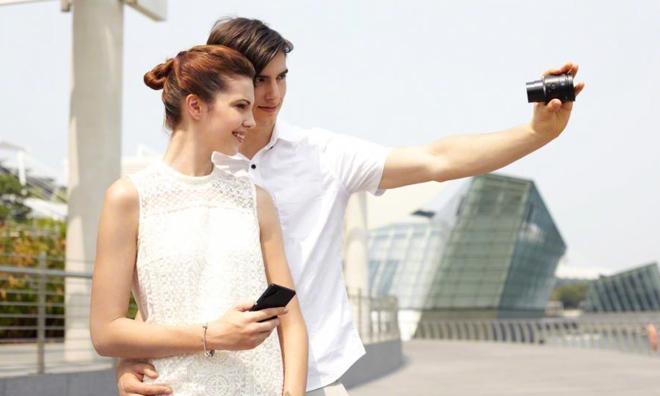 A day before Sony is set to officially announce its new Bluetooth camera lens accessories compatible with Apple's iPhone, details on the forthcoming products have leaked, including a launch window, pricing, and even a commercial.
Specifics on the Cyber-shot QX100 and QX10 models were found in an early press release published by SonyAlpha Rumors on Tuesday. The low-end QX10 model is revealed to cost "about" $250, while the QX100 will be around $500. Both are scheduled to arrive later this month.
Both lenses will operate completely separate from a smartphone, but will allow users to control the camera from a connected device like Apple's iPhone. The lens can clip onto an iPhone or Android handset, while a lens camera mount that sticks on the back of the handset will also be available.
The lenses will rely on the Sony PlayMemories Mobile application, available for both iOS and Android. From there, users will be able to use the iPhone screen as a real-time viewfinder, and also release the shutter, start and stop movie recordings, and control other aspects of the lens such as zoom, shooting mode, focus and more.
Both the Cyber-shot QX100 and QX10 will use Wi-Fi to connect to an iPhone or Android device. But the lenses will also have their own onboard storage, up to 64 gigabytes with a microSD card.
The high-end QX100 will sport a 1-inch Exmor CMOS sensor capable of capturing 20.9-megapixel images with a Carl Zeiss lens. It's identical to the sensor found in the Cyber-shot RX100II camera, and boasts a 3.6x optical zoom.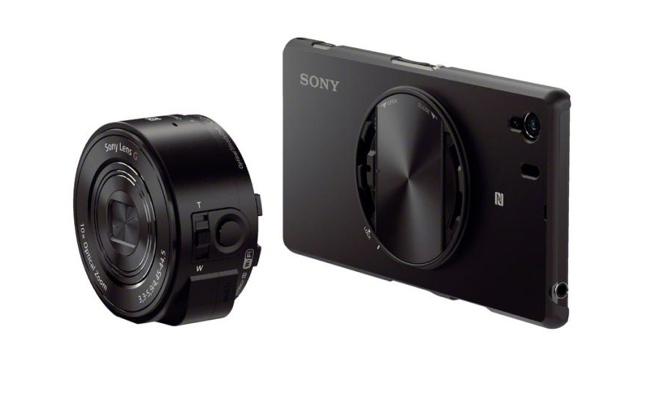 The entry-level QX10 will feature a 1/2.3-inch Exmor CMOS sensor and a Sony G 9 lens that will offer 18.9-megapixel images and 10x optical zoom. It will be available in both black and white colors, matching Apple's iPhones.
The QX100 will offer unique features such as manual focus, enhanced white balance modes, and aperture priority. Both models feature built-in stereo microphones, integrated mono speakers, and plastic body construction.
Because the lenses are wirelessly connected to a smartphone, users will be able to detach the accessory and control it remotely from their iPhone. It can even be mounted to a tripod for this purpose.
"With the new QX100 and QX10 cameras, we are making it easier for the ever-growing population of 'mobile photographers' to capture far superior, higher-quality content without sacrificing the convenience and accessibility of their existing mobile network or the familiar 'phone-style' shooting experience that they've grown accustomed to," said Patrick Huang, director of the Cyber-shot business at Sony.
"We feel that these new products represent not only an evolution for the digital camera business, but a revolution in terms of redefining how cameras and smartphones can cooperatively flourish in today's market."