Apple's upcoming iCloud keychain feature removed from iOS 7 Golden Master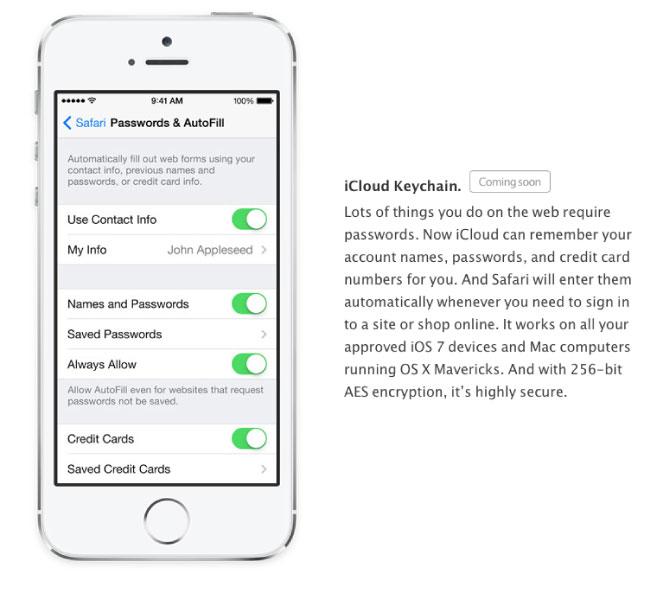 Developers updating their devices to the iOS 7 Golden Master seed have found that iCloud keychain, Apple's new cloud-based credential storage system, has disappeared.
iCloud Keychain, a new feature of iOS 7 and OS X 10.9 Mavericks that allows users to securely store account names, passwords, and credit card information in iCloud and sync the data between their Macs, iPhones, and iPads, appears to have been removed from the latest iOS 7 pre-release seed.
The feature, revealed at Apple's Worldwide Developers Conference in June, previously appeared as a toggle in the iCloud settings menu, but is now missing.
In addition, Apple's iOS 7 'What's New' page now lists iCloud Keychain as 'Coming Soon,' an indication that there has been a change to the feature's delivery schedule. It is possible that Cupertino may have opted to delay the release to coincide with the rollout of OS X Mavericks, which is expected in late October.