Apple's iPhone 5s to document Burberry runway show in London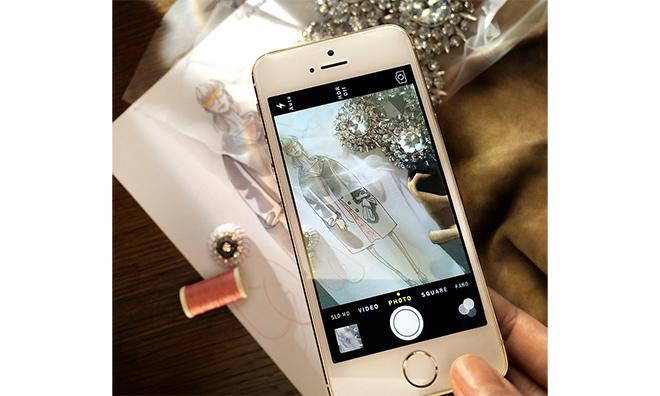 In an interesting marketing collaboration, Burberry will get early access to the iPhone 5s to take photos and video for its Spring/Summer 2014 fashion show set to take place next week in London.
Apple announced the partnership on Thursday, noting that the iPhone 5s' rear-facing iSight camera will be used exclusively to capture the runway show, behind-the-scenes footage, product details, and preparations for the event.
"This collaboration celebrates our relationship and shared foundation in design and craftsmanship. We have a mutual passion for creating beautiful products and unlocking emotive experiences through technology, which has made it intensely exciting to explore the capabilities of iPhone 5s," said Burberry CEP Christopher Bailey. "We're inspired by what this could mean for the future as we continue to explore the merging of physical and digital experiences."
Apple's vice president of iPhone & iOS Product Marketing Greg Joswiak said the company was "thrilled" to have the iPhone 5s be part of the show, pointing out that all-new version of "the world's most popular camera" will bring HD photos and video to Burberry's event.
Apple's iPhone 5s carries over the same 8 megapixel resolution of the iPhone 5, but features a slightly larger sensor. This should prove helpful in low-light conditions and image capture capabilities.
The new handset also sports a reworked five-element lens with a larger f/2.2 aperture, as well as a dual LED flash unit called "True Tone."
In addition to the hardware upgrades, the 5s also comes with advanced photo taking software. Functions include a burst mode that shoots at ten frames per second, a 120fps slow motion video mode and precision autofocus matrix metering.
The images that Burberry captures should be an interesting first look at how the iPhone 5s performs in a number of scenarios.
Burberry will be sharing the images and video on its social media channels and through its website starting today, while the show is set to kick of on Sept. 16.