iPhone 5c preorders to go live Friday at midnight Pacific, 3 a.m. Eastern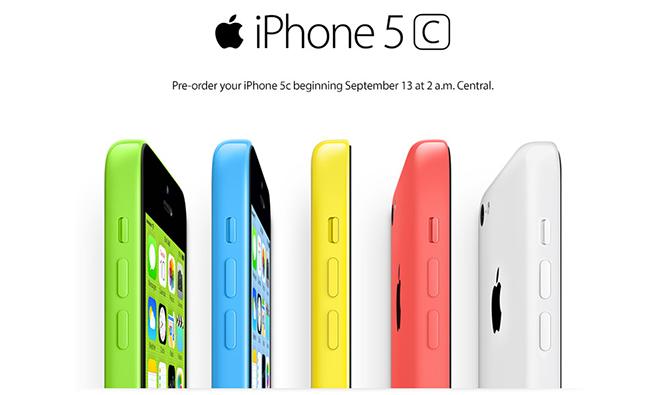 AppleInsider may earn an affiliate commission on purchases made through links on our site.
Apple partner carriers Verizon and Sprint have announced on their respective websites that U.S. preorders for Apple's iPhone 5c will begin at 12:01 a.m. Pacific, 3 a.m. Eastern on Friday, Sept. 13.
Both Verizon and Sprint have confirmed the preorder schedule for Apple's latest iPhone 5c, though as confirmed to AppleInsider on Tuesday, advance orders will not be accepted for the flagship iPhone 5s.
The timing is consistent with Apple's previous launches, including the last-generation iPhone 5. While Apple has not yet announced a specific time for its own preorders, it is highly likely that the Online Apple Store will begin processing orders alongside the carriers.
As announced at Tuesday's iPhone media event, two-year contract pricing for the iPhone 5c will start at $99 for a 16GB model, while the 32GB version comes in at $199. The iPhone 5c is slated to ship alongside the iPhone 5s on Sept. 20, one week after preorders open.
Those interested in preordering can check eligibility status through Apple's website.