No iPhone 5s preorder period hints at supply constraints ahead of Sept. 20 launch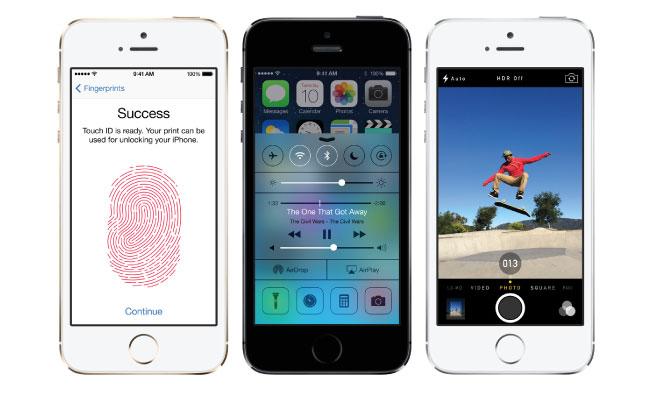 Apple's iPhone 5s will launch on the same date as the iPhone 5c, but unlike the plastic-shelled handset, the 5s won't be available for preorder, leading some to believe that supplies of the high-end device may be constrained.
Tuesday's unveiling of the lower-cost iPhone 5c and the iPhone 5s set a Sept. 20 release date for both devices. The 5c will go up for preorder on Sept. 13, a week before launch, but there is no similar option for the high-end model, meaning customers who want to get an iPhone 5s on release day will apparently have to visit an Apple Store or carrier shop in person.
Speaking with AppleInsider following Tuesday's keynote presentation, an Apple representative would only confirm that the iPhone 5s will be available online and that there would be no preorder program. No details were given as to why the system would not be used this year.
Given Apple's secretive nature, it is difficult to say why the Cupertino company will not hold preorders for its high-end device. In the lead-up to Tuesday's event, though, there were indications that something could be holding back manufacture of the 5s.
Before the device's unveiling, analysts predicted that production yields could be lower for the 5s than for its lower-cost sibling. This was said to be due to the technological improvements Apple packed into its flagship device.
The 5s features the same high-quality build of its predecessor, with beefed up internals as well, including a 64-bit A7 chip that is said to be twice as fast as the A6 featured in the iPhone 5 and iPhone 5c. It also features a new M7 motion co-processor that constantly measures motion data. Additionally, Apple overhauled the camera on the device to give it an f/2.2 aperture and a dual LED flash unit for better low-light picture.
Despite those improvements, one component in particular is said to have had a gross impact on 5s yields: the Touch ID fingerprint sensor.
That component pushes security on iPhones devices to a level higher than any its competitors can achieve, but reports emerged in July that Apple was having trouble attaining high yield rates for the technology. Later reports attributed production setbacks to other components, including LCD units, but the fingerprint sensor was still named by others as a source of difficulty.
In August, well-sourced KGI Securities analyst Ming-Chi Kuo predicted that the iPhone 5s would see far fewer units constructed this quarter than would the 5c. Kuo expects that Apple will ship 8.4 million 5c units in the September quarter, with the 5s shipping just 5.2 million units over the same period.
Kuo expects that 5s production will pick up dramatically in the next quarter, though, with apple shipping 28 million units in the holiday quarter, an increase of 438 percent. iPhone 5c shipments are expected to jump 122 percent to 18.7 million units.
"Despite yield rate issues with fingerprint sensor module and casing, a timetable ensuring improvement has been established, which eases our concerns over 5S production," Kuo said.