Apple on track to build 5.2M 'iPhone 5S,' 8.4M 'iPhone 5C' units this quarter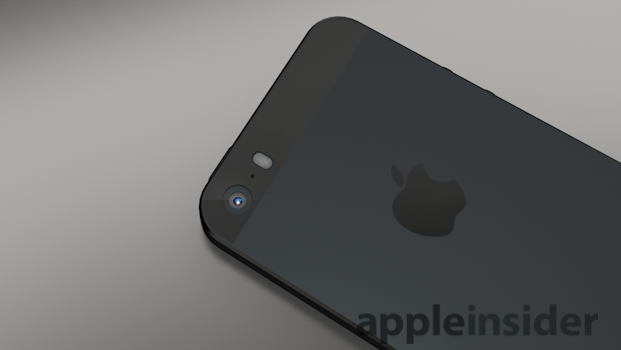 Apple's anticipated plastic "iPhone 5C" is reportedly on track to outship the high-end "iPhone 5S" this quarter, as the latter faces apparent production issues associated with a new fingerprint sensor.

Artist's rendering of Apple's upcoming iPhone 5S. Source: AppleInsider
Analyst Ming-Chi Kuo of KGI Securities, who has a strong history of accurately predicting Apple's future product plans, said in a note on Monday that Apple is expected to ship 8.4 million "iPhone 5C" units in the current September quarter. But difficulties in building the top-of-the-line "iPhone 5S" will reportedly limit that device to just 5.2 million units for the quarter.
However, unlike the iPad mini, which has consistently outsold the full-size iPad since its debut, the "iPhone 5C" is not expected to become the best selling iPhone. Kuo expects Apple to be able to increase "iPhone 5S" shipments by 438 percent in the holiday 2013 quarter, reaching 28 million units in the three-month span.
That would put the "iPhone 5S" ahead of the "iPhone 5C" in terms of shipments for the quarter, according to Kuo. He sees shipments of the new plastic iPhone growing 122 percent quarter over quarter to 18.7 million units in the December frame.
"Despite yield rate issues with fingerprint sensor module and casing, a timetable ensuring improvement has been established, which eases our concerns over 5S production," Kuo said. "We hold a positive view on growth momentum along the iPhone supply chain, for which we expect a jump from August followed by sustained growth into September and (the fourth quarter of fiscal 2013)."
One key reason for the larger number of "iPhone 5C" units this quarter is the fact that the device is expected to feature largely the same components as the current iPhone 5, except with a new plastic frame. According to Kuo, Apple manufacturing partner Foxconn began production of a new TDD-LTE supporting "iPhone 5C" model for carrier China Mobile in August, which was earlier than expected. He believes Apple is working to stock up on units in time for China's October Golden Holiday.
Last week, Kuo revealed that Apple is expected to offer the "iPhone 5S" in new gold color and 128-gigabyte options. He has also claimed since early this year that the new high-end iPhone will include a fingerprint sensor under the home button.
Apple is expected to hold a media event on Sept. 10 to announce its new iPhone lineup for the fall of 2013. Kuo believes the "iPhone 5C" will replace the iPhone 5, while the iPhone 4S will live on as Apple's new low-end option.