Not to be outdone by Apple's iPhone 5s, Samsung pledges 64-bit chips in next Galaxy phones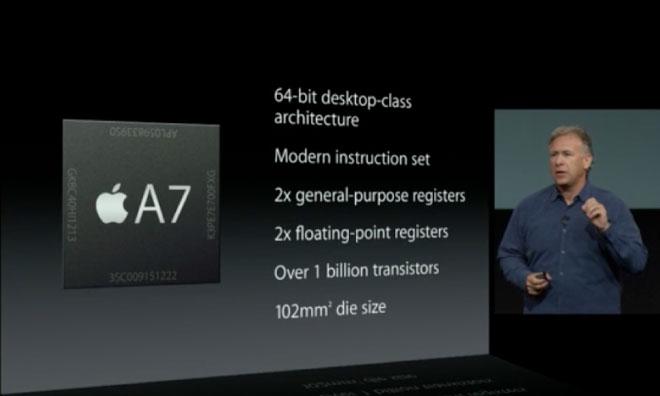 After Apple announced that the A7 chip in its iPhone 5s will be the first 64-bit smartphone processor on the market, Samsung quickly revealed that its next-generation Galaxy handsets will also go 64-bit.
Samsung co-CEO Shin Jong-kyun spoke with The Korea Times about his company's future plans, and revealed that upcoming Galaxy-branded handsets will add 64-bit processing. The company's current flagship Galaxy S4 and recently announced Galaxy Note 3 run 32-bit processors.
The Samsung executive didn't give a timetable for its 64-bit debut, but the South Korean company has historically released one new Galaxy S and one new Galaxy Note handset per year. As such, it's possible that Samsung may not have a major 64-bit smartphone on the market until 2014.
"Not in the shortest time, but yes, our next smartphones will have 64-bit processing functionality," Shin said.
When the iPhone 5s was unveiled by Apple on Tuesday, the company touted the "desktop-class" processing power of its new custom made A7 processor. The CPU includes over a billion processor, which doubles its predecessor, the A6.
The A7 is also twice as fast in raw processing power and graphics performance, and is a whopping 40 times faster than the chip found in the original iPhone. To take advantage of the 64-bit capabilities of the A7, Apple's iOS 7 mobile operating system has also been updated with a 64-bit kernel, libraries and drivers.
Critics of Samsung have contended that the company follows Apple's lead in technology rather than innovating with its own new features and capabilities. Apple agrees, and is embroiled in a number of patent infringement suits against its rival, accusing the company of copying popular products like the iPhone, iPad, and iOS platform.