Lack of iPhone 5c presale announcement causes worry among Apple investors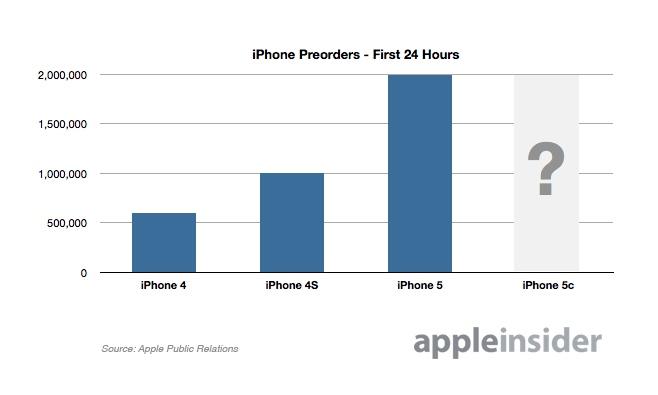 Though Apple has announced preorder numbers for its last three iPhone launches, this year the company has opted to stay silent regarding iPhone 5c presales, sparking some worry among investors. But those concerns may prove unfounded, as this year Apple is not accepting preorders for its latest flagship device, the iPhone 5s.
Shares of AAPL stock were off nearly $12, or more than 2.5 percent, Monday morning. Market watchers believe negative sentiment may stem from the fact that Apple did not publish a press release touting preorders for the iPhone 5c, which became available to pre-purchase last Friday.
Apple didn't announce presale figures for the original iPhone, iPhone 3G, or iPhone 3GS. But starting with the iPhone 4 in 2010, the company has boasted new record preorder numbers every year.
However, this year also marks the first time Apple is launching two new iPhone models: the iPhone 5c and iPhone 5s. Preorders are not available for the iPhone 5s, which has led some to suspect that Apple may be facing limited availability of the device leading up to this Friday's launch.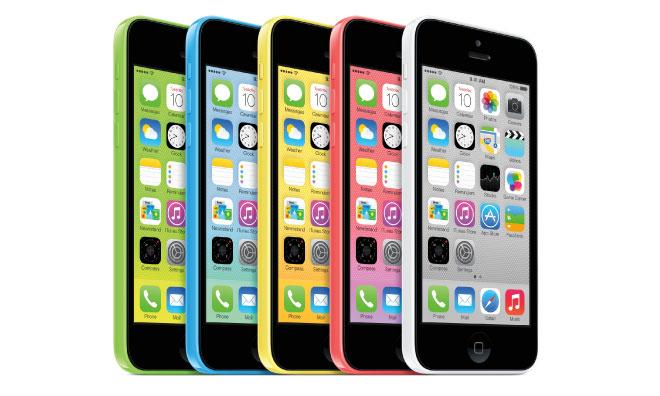 If previous launches are any indication, Apple will likely sell every iPhone 5s unit it can make in time for this weekend's debut. Previous iPhone launches were met with near-immediate stockouts of the latest model.
While the iPhone 5c is a new model, it includes many of the same parts as last year's iPhone 5, while lacking key features of the iPhone 5s such as the Touch ID fingerprint scanner, new A7 chip, and M7 motion coprocessor. The defining characteristic of the iPhone 5c is its new plastic polycarbonate back, available in five colors that give a new look to the iPhone lineup.
As such, the iPhone 5c may not be as appealing to early adopters who are likely to want Apple's latest and greatest model, the iPhone 5s.
Also worth noting is the fact that iPhone 5c supply appears to remain readily available for preorder direct from Apple. As of Monday, carrier-specific versions of the handset remain available for delivery in time for this Friday's debut.
The only iPhone 5c units that have gone out of stock thus far are SIM-free unlocked models. Some varieties are advertised to ship the following week, while others will arrive in early October.