Apple reveals Mac apps to soon be included in Volume Purchase Program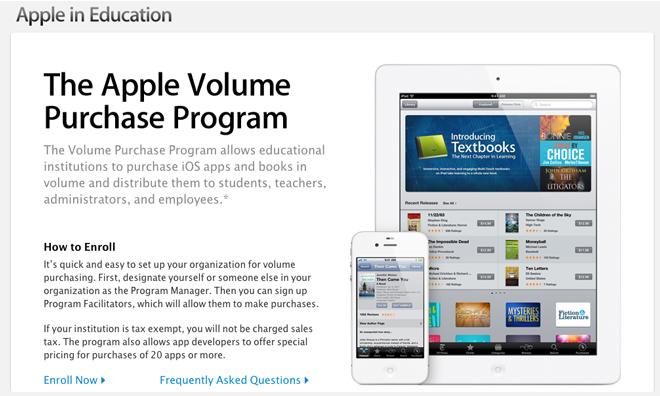 In an email to developers on Thursday, Apple announced that it will soon include Mac apps in its Volume Purchase Program, allowing businesses and educational institutions to buy multiple copies of an app at a discounted rate.
With the addition of Mac apps to Apple's Volume Purchase Program, developers will be able to offer discounts on bulk app purchases, allowing them to target certain demographics within the business and education markets.
As noted by TUAW, the email points out that institutions purchasing 20 or more copies of a participating app will be entitled to a 50 percent discount. Developers choose whether to join VPP, and are by default not enrolled until they sign up via iTunes Connect.
The new app initiative could open new doors for businesses to deploy Macs to employees, an area long dominated by Microsoft's Windows platform. Previously, only iOS apps were eligible for VPP purchases.
First announced in 2010, the Volume Purchase Program was introduced to the iOS App Store for educational institutions as part of the company's Apple in Education initiative. The bulk buying program was later extended to businesses deploying multiple iOS devices like iPads and iPhones to employees.