Sony pledges fix for QX lens connection issues as Camera+, Camera360 plan support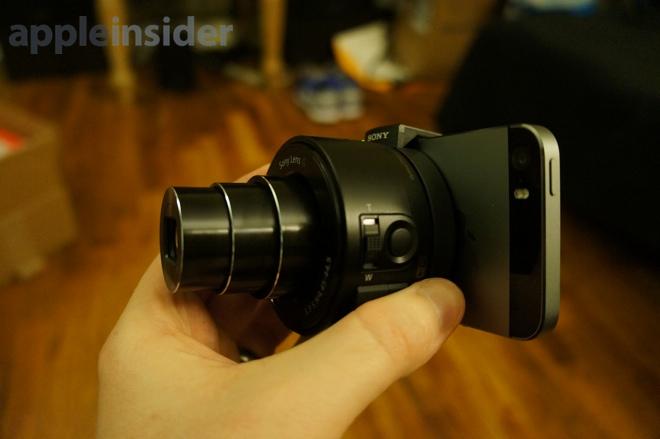 AppleInsider may earn an affiliate commission on purchases made through links on our site.
Connectivity issues between Sony's newly released Cyber-shot QX10 and QX100 wireless camera lenses and the iPhone will be addressed in a forthcoming software update, the company has revealed. In addition, third-party apps Camera+ and Camera360 are also working on supporting the accessories.
A representative for Sony confirmed to AppleInsider on Friday that an update for Sony's official PlayMemories Mobile application on iOS is planned for the coming weeks. That update will address issues with the software, which cause disconnections from both the QX10 and QX100 wireless lenses when paired to a device running iOS 7.
According to Sony, the current software experiences "initial compatibility issues" with iOS 7. Those issues are expected to be fixed this month.
Sony says the PlayMemories application works as intended on iOS 6. But the software needs to be updated for Apple's recently released iOS 7 in order to fix the connection problems.
Those issues were noted by AppleInsider in its review of the Cyber-shot QX10, in which it was noted that connection problems with Sony's PlayMemories software were the device's Achilles' heel. In addition to taking up to 10 seconds to connect to the lens, Sony's software was also prone to crashes and seemingly random disconnects.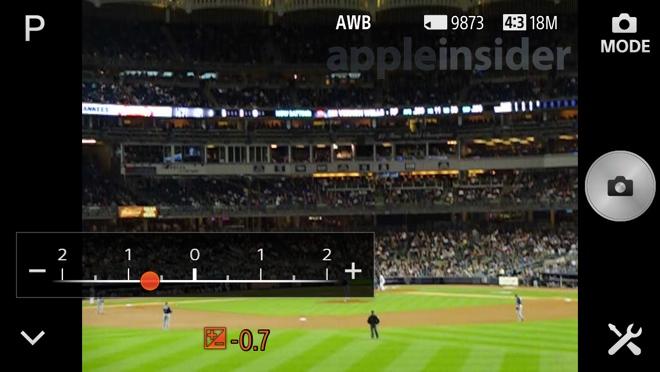 AppleInsider has been provided by Sony with a QX100 for review, but will wait to give a verdict until the PlayMemories application has been updated. The original QX10 review will also be updated to reflect any changes to Sony's software.
Potential improvements for the QX10 and QX100 lenses may also come from third-party developers. Camera360 has revealed that it is planning an update to its well-reviewed iOS application for early this month, which will add compatibility for Sony's wireless lenses.
Sony also disclosed to AppleInsider on Friday that the popular iOS app Camera+ from developer TapTapTap will also update their software to support the QX cameras. According to Sony, that update is expected to arrive "shortly." Developer TapTapTap couldn't be reached for further details.
The recently released QX10 and QX100 are unique smartphone accessories that provide higher quality lenses than a thin phone can provide. They wirelessly connect through Wi-Fi direct to allow an iPhone or Android device to control the lens, and to transfer shots to the phone where they can be edited or uploaded.
The defining feature of the 18-megapixel QX10, which retails for $249.99, is a 10x optical zoom featured on the Sony G lens. The high-end QX100 is $499.99 and sports a higher quality RCMOS Exmor sensor and wide-aperture Carl Zeiss Vario-Sonnar T lens that takes 20.2-megapixel pictures.